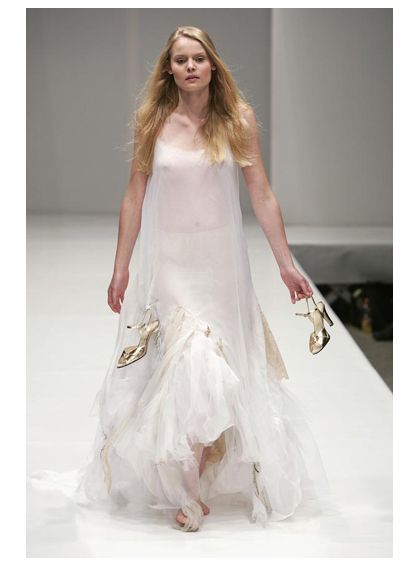 Every now and then I get Nostalgic… I designed these dresses 4 years ago..
After graduating I was doing a lot of freelance styling and running back and forth to Amsterdam to drop off clothing for magazine publications, and yes to see your clothing in magazines was amazing..
but back then I was too shy, too insecure, and not sharp enough, I would hardly get paid if I would get paid, It was just too early, then I went for a five day trip to New York, applied to a job and got the job,I had a salary:)
But seeing what my friends do now and what I could have been doing too… makes me so angry with myself..
I truly have an amazing job, I'm a trend forecaster, a Visionair, and create colors and trends seasons a head, not runway but inspirational, and when I was designing I didn't made ready to wear, I believe things are not ment to last, so my clothing isn't, I love the moment went things start to fall apart, like a flower, for me its most beautiful on that moment it starts to fade.. I like to capture that very moment..
My boss and coworkers don't understand why I'm so resentful, but it is because of this, I'm comfortable, having a steady job and a salary and shop shop shop, buy buy buy, but my hearth lies with my creations, I want to touch and feel.. but after 4 years of a spoiled New York life, living an artist life in Paris? Be poor, sell nothing… My friends and parents want me to make the jump.. I'm like a fat cat..
Chictopia made me crave for designing again.. I want to embellish sheer tights, with beads, pearls, lace, whatever, loose treads, halfly falling apart….
Sad Sad so Sad, will feel better after buying some new shoes… 🙂