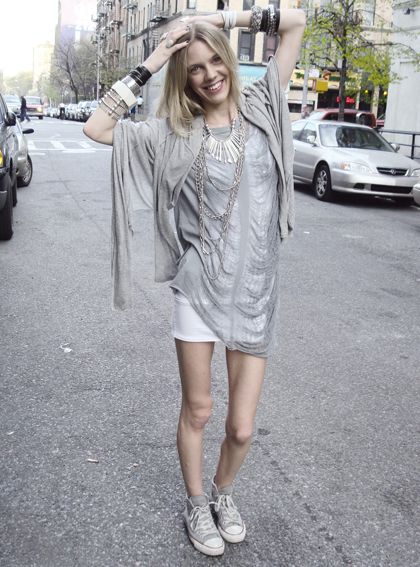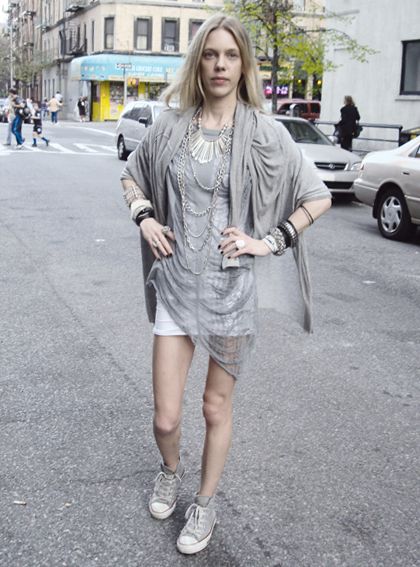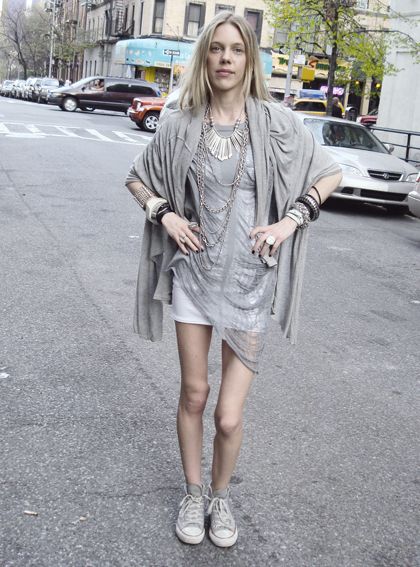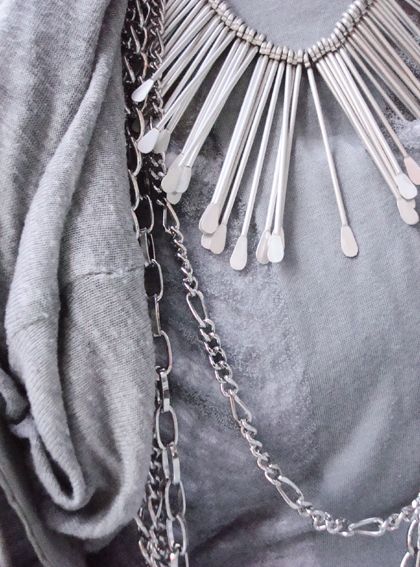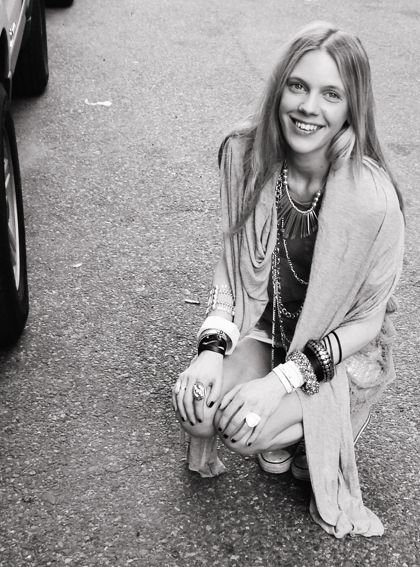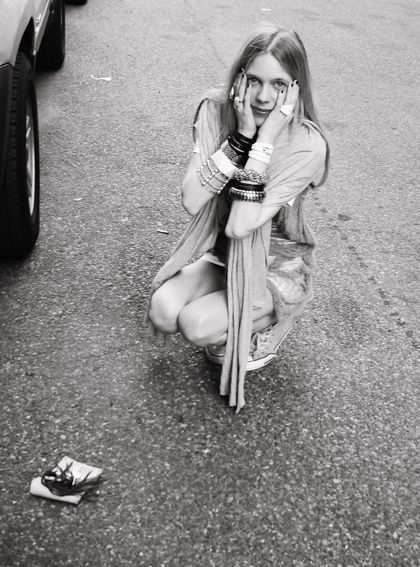 The shredded tee is a gift from the stuff sale
heeeeee so happy with it 🙂 wearing it as a dress,
I wear the American Apparel "Cotton Spandex Jersey Double U-Neck Dress" under it, I use this AA for everything!! as skirt, layer it with blouses, sweaters, alone, under tees, for everything!! best thing ever.
and my new excessories 🙂 lots of silver set against white and black, I bought the black and white leather straps at the H&M menswear!!! always always check the menswear!! the rest is pretty cheap junk 🙂 I do want to finish it of with some skull rings 🙂
I'm still on the Swedish website together with some of my favorite girls, please check us out and vote for us 🙂 dagensoutfit