After Many requests, here it is 🙂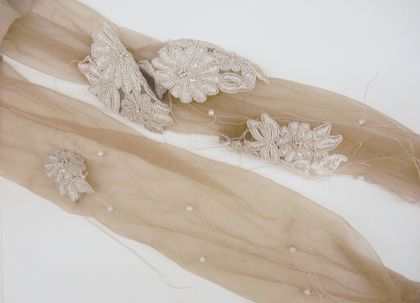 Plain sheer Tights, I used the Duane Read "Silken Mist" from Leggs,
they consist of 87 percent nylon and 13 percent spandex. It is a cheap synthetic blend that doesn't run as fast.
Trims; I got lucky looking at bridal trims. You should make sure to check the back of the trim to see if there is any stitching which is holding the trim together. Otherwise if you cut randomly you may loose beading or embellishments.
Small detail embellishments like Sequins, pearls, etc
Regular yarn, needles and scissors of course 🙂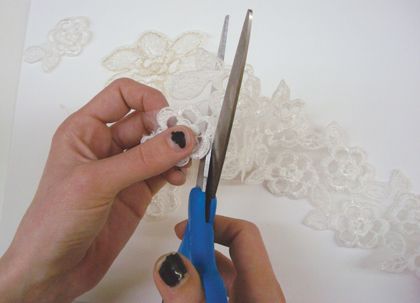 Start cutting out the shapes of flowers and Patterns from the trims and laces, try to be different in how you cut out the patterns and the sizes so it doesn't look too symmetrical.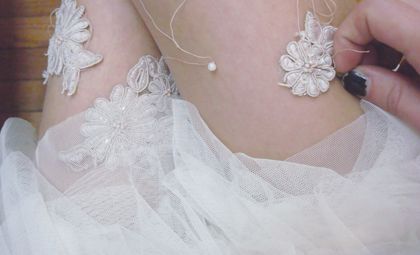 It is best to wear the tights when you are stitching so you can see the exact positioning and make sure the applicants will be neatly attached.


Start by stitching on the bigger patterns; holding it down with one hand while stitching around the pattern, I love the loose threads but you can cut it off as you please, when the biggest embellishments are set its easy to fine tune with finer details like sequins and tiny pearls:) Try mixing and layering different patterns together for a richer feel of design 🙂
and Voila 🙂