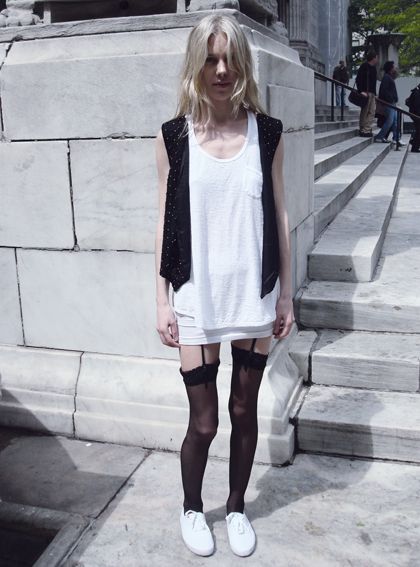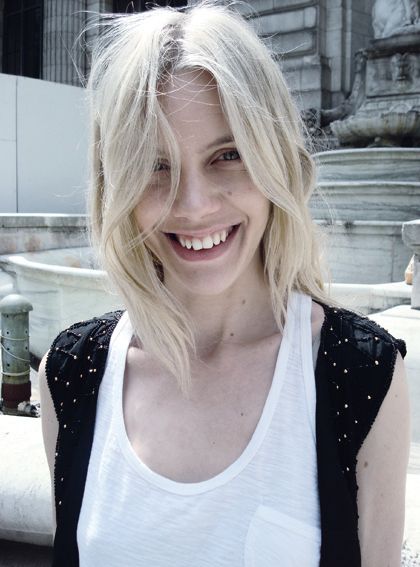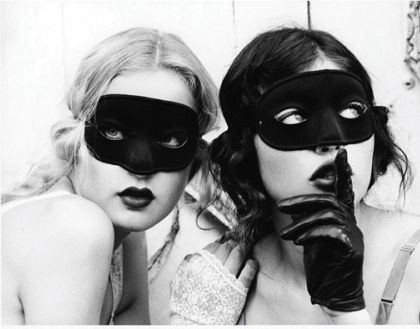 Into the garters now, funny enough I didn't expected it to be this big of a deal, I mean I live in New York..
but strolling around in midtown I just realized how anal some are… they need to get fucking over it cause I'm planning to wear these babes many many times more, and I don't fucking care.. I can zone out sleazy men like i can zone out commercials, unwanted advertisement, same shit…
this outfit is not about sex and I don't dress for guys either, I mean whats up with that? its okay to have billboards of 16 year olds modeling underwear and bikini's..
so I had this discussion with my boss she said no matter how I would try the garters stand for sex, I kind of disagree..
now I got my inspiration from this last photo by Ellen von Unwerth, I'm not sure how to name what it means to me but it doesn't mean sex, maybe voyeurism?
according to the dictionary voyeurism means sex, but I feel there is this different voyeurism, playing hide and seek but not per se related to sex…. more related to identity to keeping some things secret, sacred and shaded.. ???
the white shirt is from Zara, the skirt is a cut off aa dress (yeah.. I cut up the aa dress I loved so much…) the studded vest is a gift from Wicked Plum Vintage, I got some amazing amazing amazing things, cant wait to show you all:) garters and stockings from the H&M as well as the white sneaks, no need to say that everything is yet again dirt cheap..