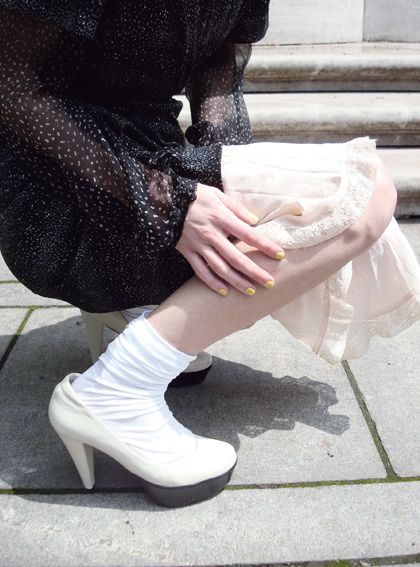 Lavish layer galore, I have fallen in love with these long lengths, give me mini or give me maxi.. and if the dress doesn't reach the length I will wear layers to extend it..
I wear; vintage blazer which I tied with a leopard print, a transparent 3.1 Phillip Lim blouse, a vintage slip, a vintage dress, white knee high socks and hat from the H&M, heels from steve madden, glasses forever21.., the bag is miu miu from a consignment store.
Color starts to slowly slip into my blog.. we start with a tiny drip of yellow glow..
Etsy store for DIY Embellished tights:
CocoNo5
Working on answering all the questions I got…