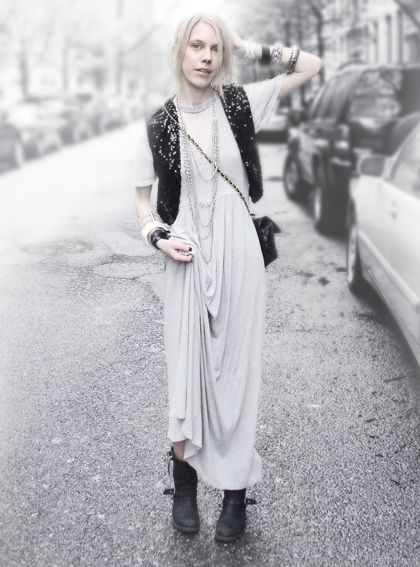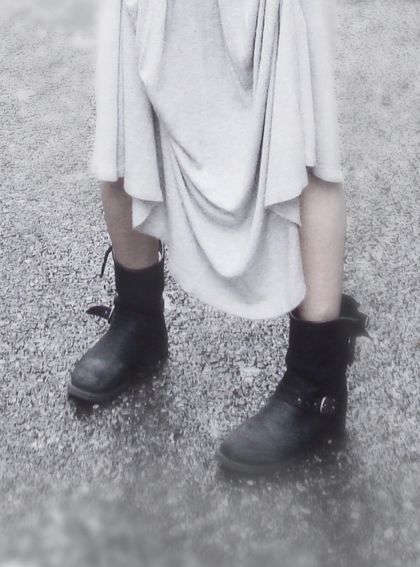 Lazy girls guide to dressing, weather is cloudy, gloomy, rainy, murky, you feel me? you have that blegh mood?
For days like this I like long layers and I like to play up the reflections of the rain.. somehow when it rains I always wear something in black lacquer, sequined or soft defusing whites…
I don't mind the rain.. it are the umbrellas in New York, watch, dive and duck not to get your eyes poked out in freakin midtown.
I wear a long gray dress from the H&M over a menswear AA tee, biker boots.. the only thing i did was slather on shiny excessories and a sequined shrug.. 5 min, done, didn't even brush my hair, just tucked it up..
**** DIY UPDATE ****
The Stuff Sale (who gave me the diy shredded gray tee I was wearing a few posts ago) has made a tutorial on an easy way to shred the tee and with that save some time doing it.
the stuff sale
**** UPDATE ****
Opened my Etsy shop, for now DIY Embellished tights for sale and working on more, you can make requests too.
CocoNo5