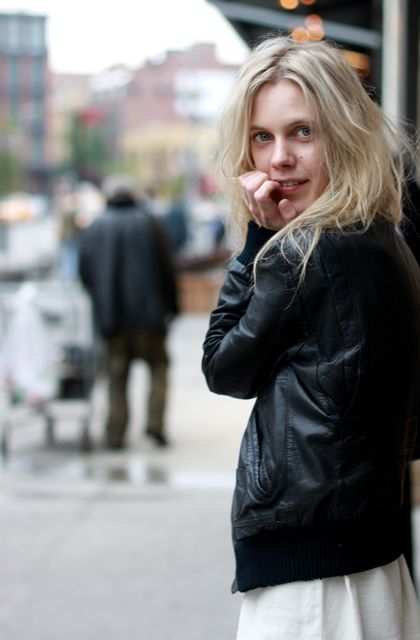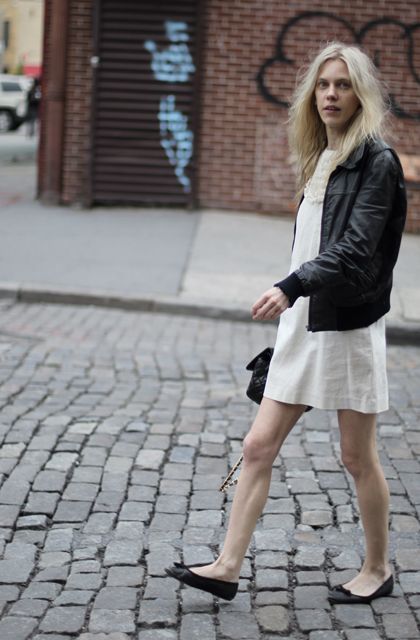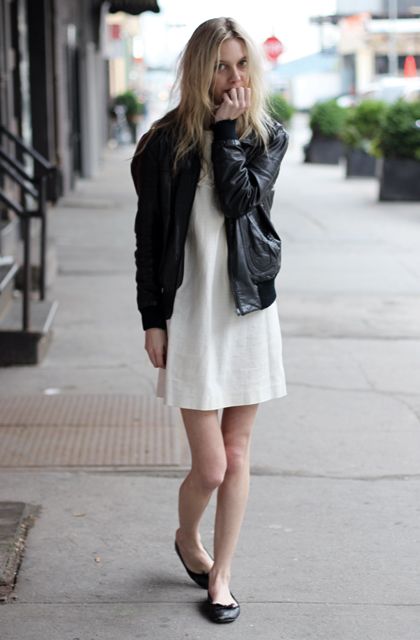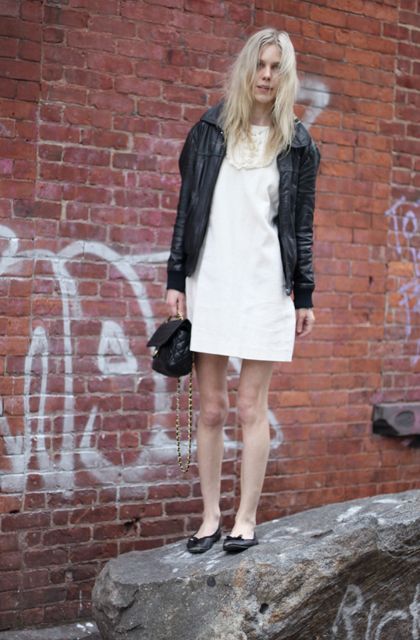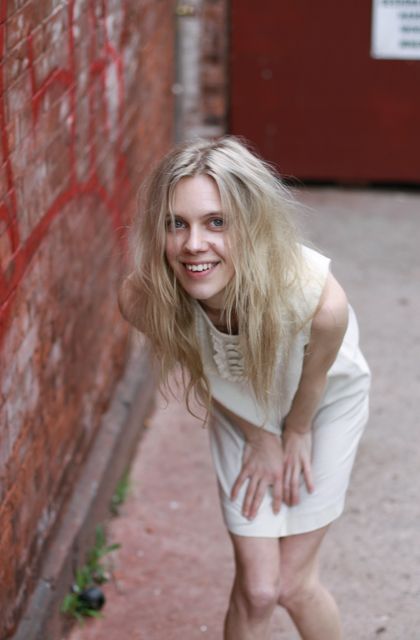 I managed to set my record over-sleeping on Wednesday, I woke up a bit after 10am, had no clue what day it was.. then it hit me…. oh shit…
No time to think what to wear, I came in the office at around 11:30, that sucked!
This outfit is kind of my little uniform for the past years! I have this jacket for 9 or 10 years, bought it on a flea market in Amsterdam and have been wearing it every year, I shit you not, It kind of lost its shape and the inside is totally ripped but I will never get rid of it or replace it for even a better fit,
same with the flats, and these must be my 7th pair all ready, the dress is prob 2 or 3 years old from the H&M and I wear it in all seasons, these items always travel with me wherever I go!!
funny is I have this green washed out military jacket for almost a decade too but hardly wear it in New York but every time I go to Europe I bring it and wear it the whole time?!?