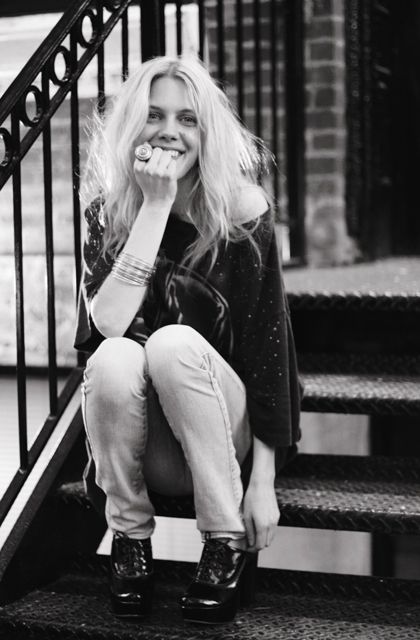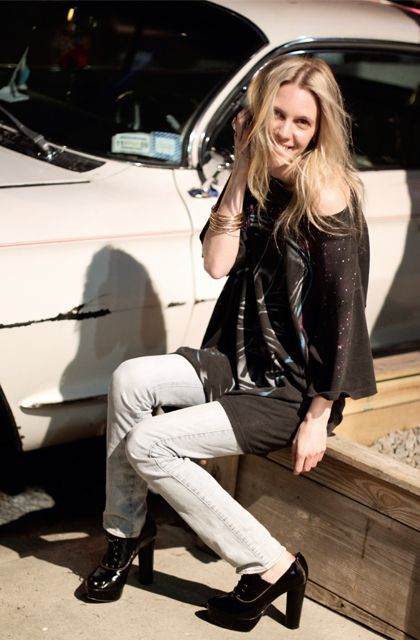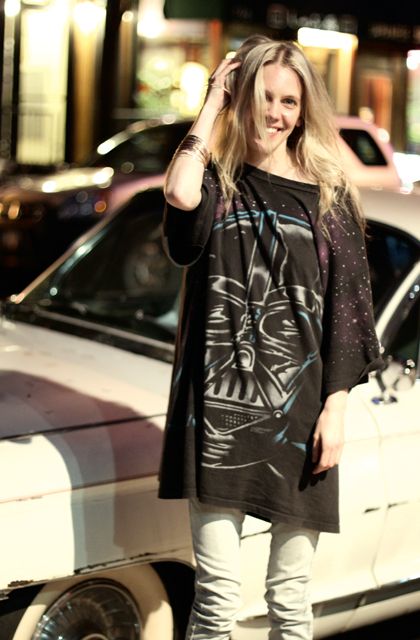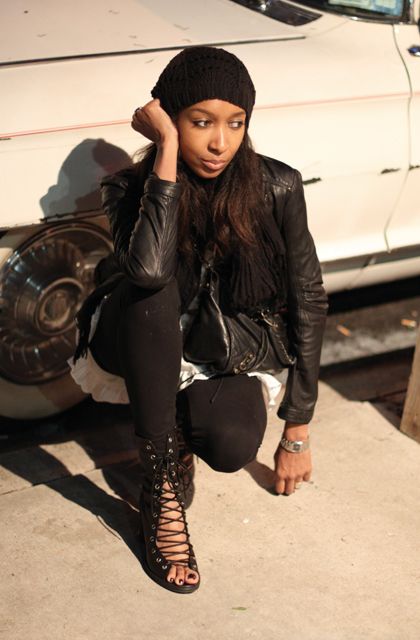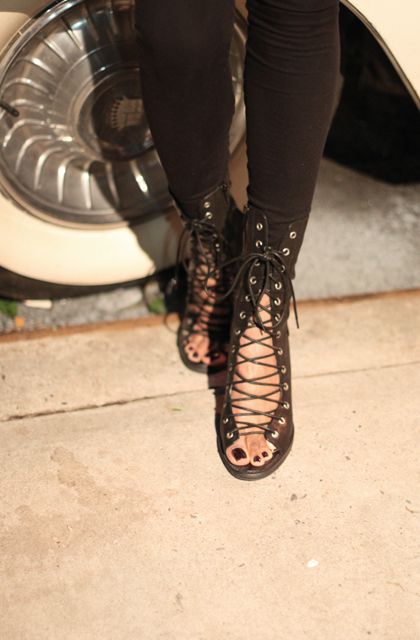 This was Tuesday, man, I had a crazy day, I had a video/photoshoot… crazy..I suck at modeling haha.. whatever.. I think ones it comes out we will cry laughing.. I can really appreciate myself making a mess out of something 🙂
It went like this; me making my hair fluffy and hide behind it, they; taking my hair out of my face, me making it fluffy again, went on for hours 🙂 I had a lot of fun 🙂
After I went to meet Karen in the East Village, I met Karen on Sunday and somehow it feels like I know her for years… really weird… I was waiting for her in front of the f21 at Union Square… so guess what? I went in…. shoes….
Karen came… man, she was wearing SHOES… I could only say; shoessssss….. So she took me to the store where they luckely had a size 6 left, these babys run out fast, real fast! We went on to Tokio7, can you believe the first thing I bumb into are…. shoes… Azzedine Alaia….
I might become an editor for a section of a website where I will be doing a lot on promoting designers and the DIY's, after I started getting emails to my blog I started thinking about this a lot and how I wanted to help the wave of creativity, I hope I can help growing it out
So today, june 18th is my Birthday.. and today I will have an appointmet at 11, if this is really happening it will be my biggest birthday present ever, a dream come true…
I wear a Darth Vader/Star Wars tee from Daughters of Dawn, jeans from Sass&Bide, heels from f21,
Karen wears LF limited edition Jeffrey Campbell shoes!! On her blog she has more info and better pics of the shoes.