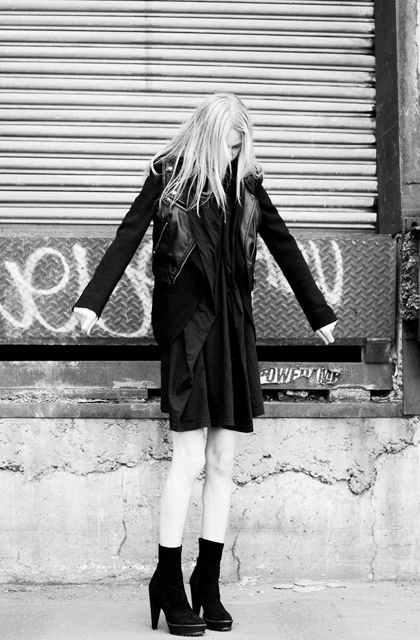 I met up with Jamie in Greenpoint Brooklyn, We were browsing the locations there and took some shots, I loveeeee his photography and Greenpoint is def a area where you can find me a lot!
The outfit is actually a subtle layer galore, I'm really into these layers lately, Its my Complex Geometries hooded tee, Alexander Wang blazer and H&M biker vest with my Zara boots, talking about H&M there are some really awesome hats I'm luring at, and at Zara there is this black Mongolian Fur vest I tried on like 10 times already but couldn't make up my mind…
The packing so far is a disaster, my suitcase is way to heavy so I will have to dive back in to take things out 🙁 I guess I will need to be creative in Europe (I'm having my Mothers closet in mind as well as my Dad's old rolling stone tees)
the first thing I always do back home ( last time I was there is about a year ago) is shopping my own closet, I should have a pair of black dr martens there 🙂 ughhhh 11 hour flight tomorrow 🙁 sux!!!
photos taken by jamieonderdonk | studios