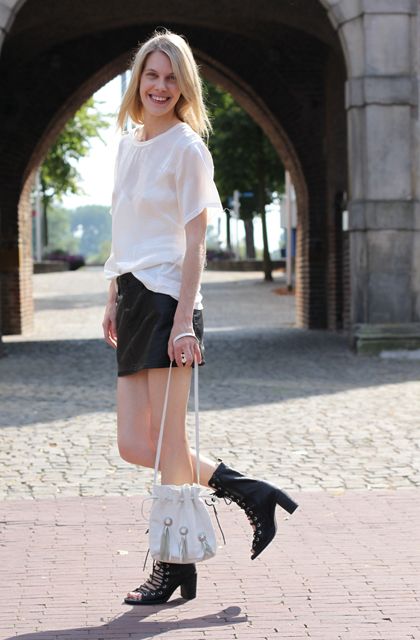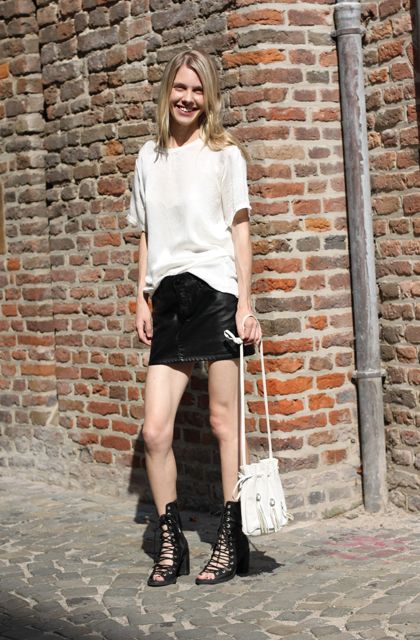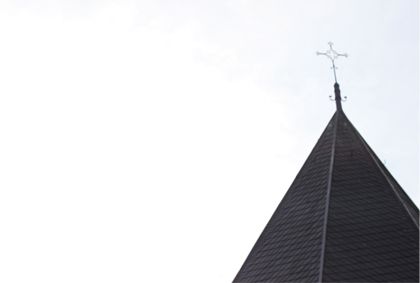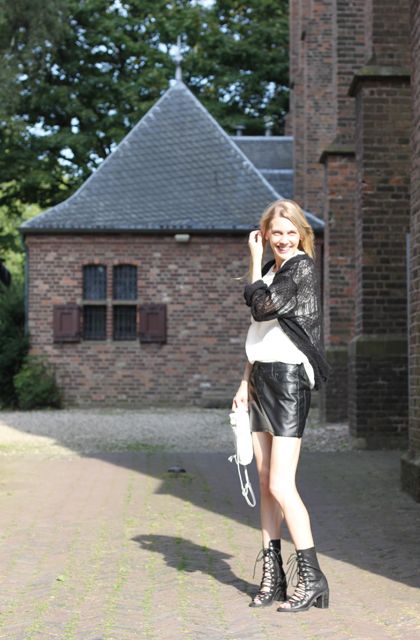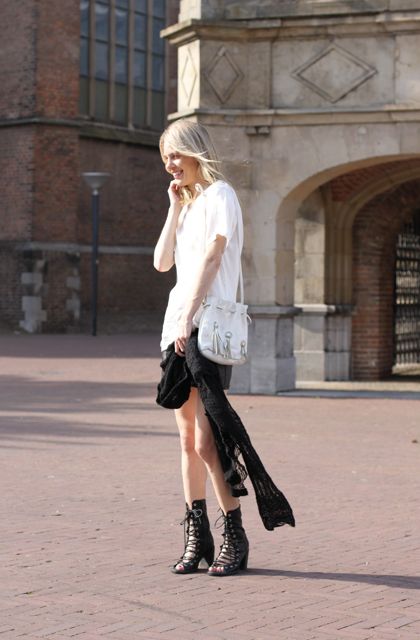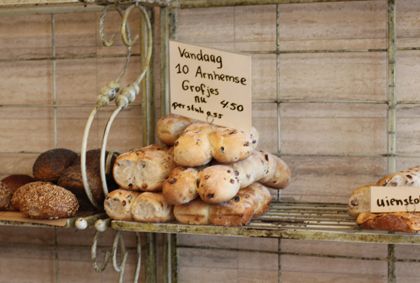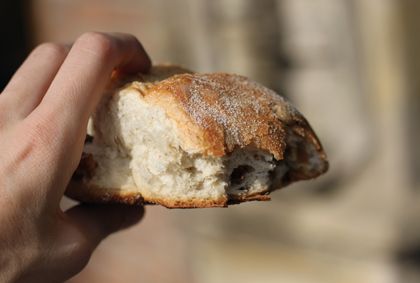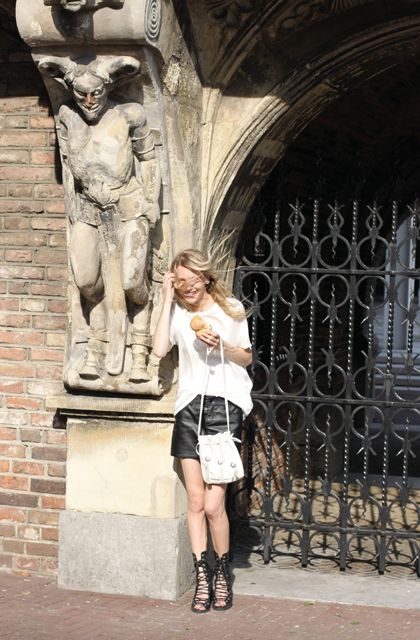 Back "home" in the Netherlands, in Arnhem to be precise,
Most of these buildings date back to the 15th century, this is in the center of the town, funny enough growing up I didn't really spent much attention to them, it was natural, now after 4.5 years New York I'm actually pretty much in love with the Archetecture!! Most of these pearls were destroyed during 2nd world war and the fight over the bridges… This last building is called "the devils house", 15th century too decorated with devils, werewolfs etc..
The Bakery, more than 100 years old is a favorite, this bread is called "grofje"I'm not sure but it might even be that its a city thing and hard to find in other city's… not sure though,
I was running errand for my trip to Sicily in a few hours haha, packing again!!
After I come back I will show you more Netherlands and where I grew up 🙂
I'm wearing a "leather" skirt from the H&M, silk t-shirt from the Zara, Vintage purse, Jeffery Campbell Ann d Lace Up boots, my Moms cardigan