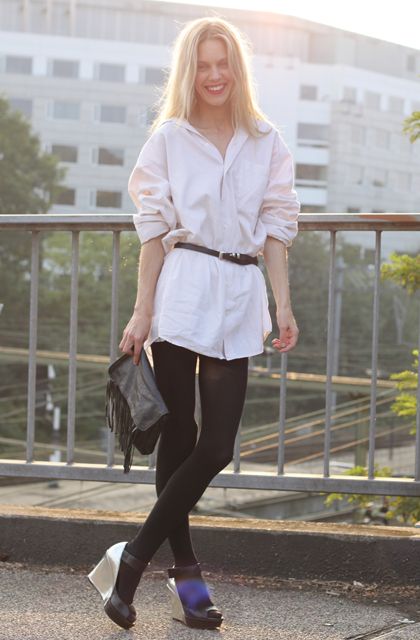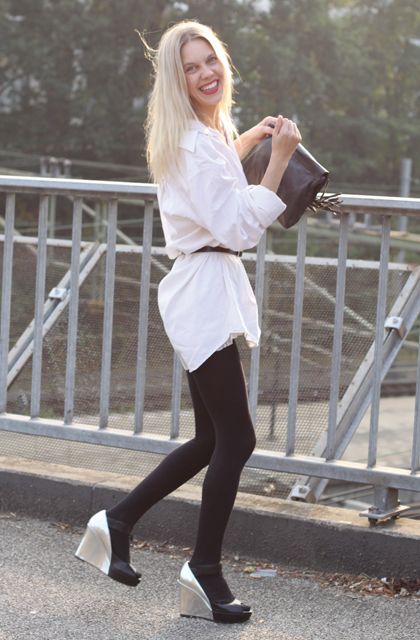 So I have been craving some mirror reflecting heels for a while now, like the Acne Atacoma, but don't have a spare $598.00. This trend is all about the wedge/heel/platform being metallic,
so I started searching on a metallic/silver wedge, I found Michael Kors Platforms with a silver heel for $98 but where I really found my luck was on ebay where I found these Nine West wedges for $21.99,
I had to wait like 2 or maybe 3 weeks for them so no instant gratification, but no complaints here:) It's always good to try to find your luck on Ebay first!!
For me this is the best thing about trends and fashion, for me its all about seeing a trend and analysing this, what makes it a trend? in this case its all about the heel being metallic so with that information I started a search on finding an item that would translate this,
I spent the whole weekend making lace embellished necklaces that I have put up for sale in
my Etsy store 🙂
I'm wearing Nine West wedges, men's oversized shirt, vintage fur coat, vintage fringe purse