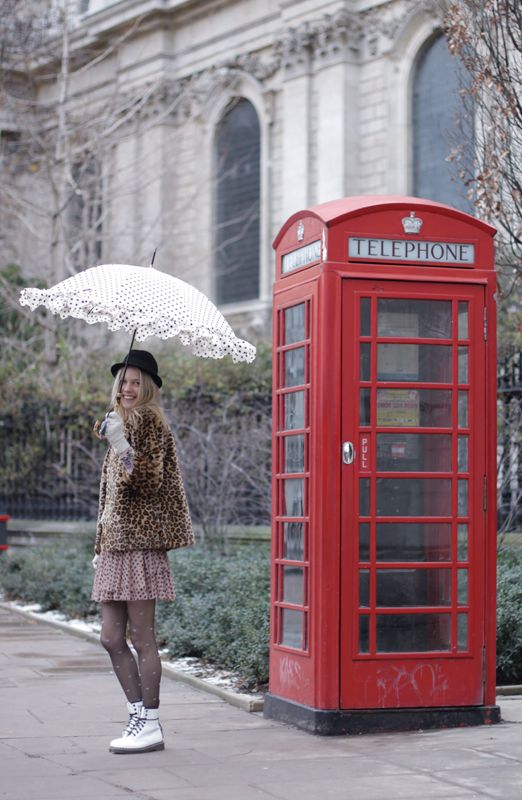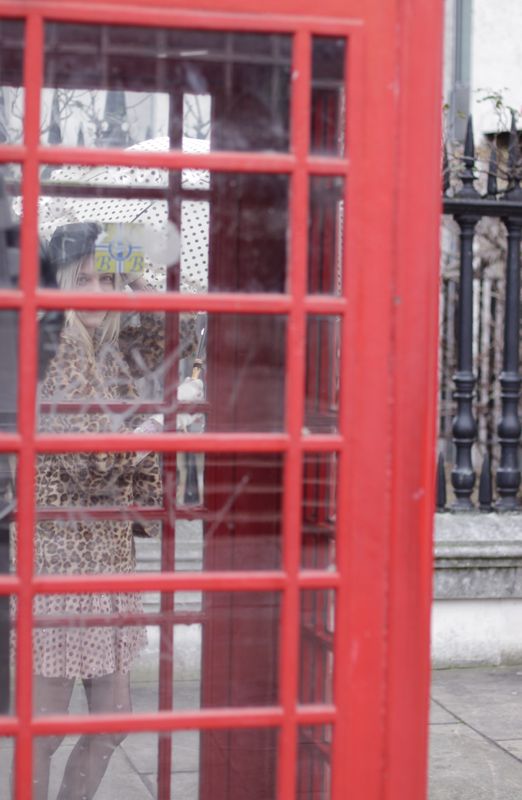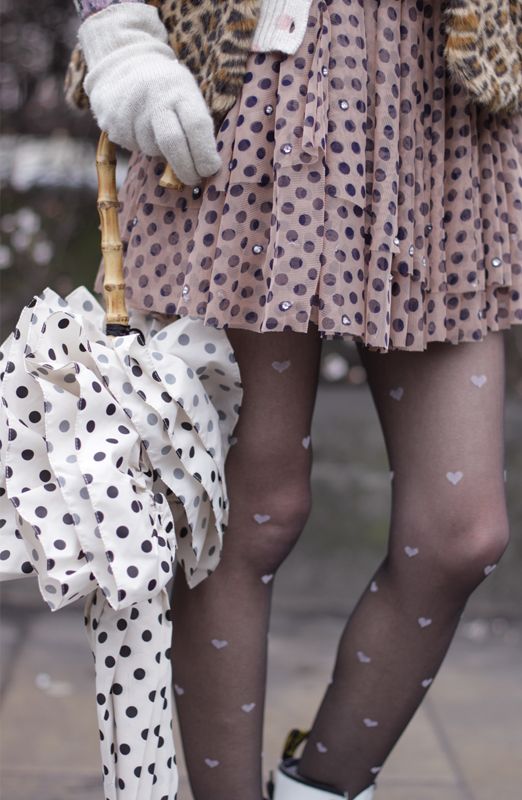 I'm wearing; H&M Faux fur Leopard jacket, TopShop Floral Cardigan, TopShop Spot Skirt, TopShop Pink Heart Tights, TopShop Frill Dot Umbrella, White doc's
London is Amaaaaaaazing!!! and although we are very busy with the designs for the shoes and have less time to shop and walk around, I'm having such a blast of a time! Lots of tea's, best sandwiches ever for lunch and great restaurants for diner!!
The Where shoe collaboration is looking very very very good 🙂 Laura (the head designer) just took off to India for sampling and I'm dying to see the first samples, I really hope you guys will like it as much as we do because with designing we tried not to only think about our dream shoe but were really thinking about you guys too 🙂 🙂
As you guys can see I just had to loot the TopShop, haha, so shitty I'm on a tight budget because I love the new collection they have, I'm really really thinking about running tomorrow to the All Saints store for these boots, they have them in a few different leathers and I really can't make up my mind which I like best 🙁 ….