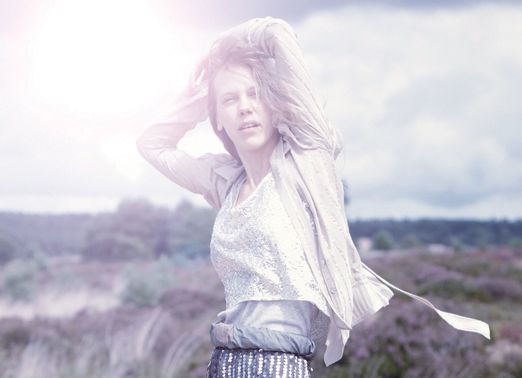 Blouse; gifted by Bird by Juicy couture, Sequined top; gifted by Bird by Juicy Couture, Gray tank; Vince, Sequined skirt; vintage, Boots; All Saints
Juicy Couture had sent me over some goodies from their contemporary Bird line. The blouse is a really beautiful silk blend with puff sleeves while the sequined top became actually unexpected a layering favorite of mine!
Some of the other gifted items include a wool blend structured white blazer and a striped puff sleeve top but my absolute favorite is a jacket that I got and I cant wait to show you photos with that, I guess I save the best for last, haha,
Okay the weather is bananas, when its not raining its like mad windy, I feels good though but its hard not to look like a sour lemon 🙂
As for the outfit; I did what I like to do most, layer. I really wanted to shorten the skirt but can't because all the sequins would fly off so I kind of rolled it up which also helps to keep the outfit grounded and rough around the edges..