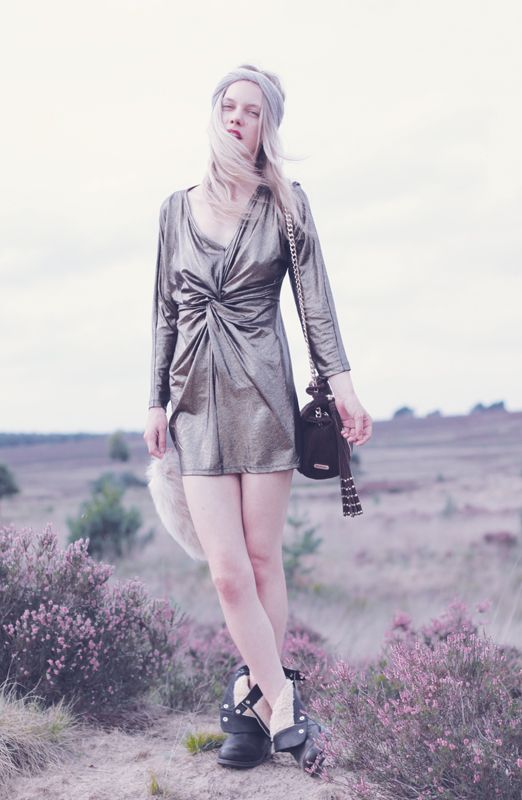 Foil wrap dress; StyleSofia, Bag gifted by Botkier, diy head wrap, boots; BlackStone, Faux Fox Tail gifted by La Dama

I arrived yesterday evening in New York, Chilled the whole evening on the Brooklyn rooftop enjoying the view, my friends and the warm weather! So right now I'm getting all settled in, have to take a shower and go to the duane reade to get a few essentials… and hopefully take some shots stepping out 🙂 I just got some more photos from my camera, I was so busy packing this weekend I didn't even get a change to look at them until now!!

I'm really into the metallic foils so this dress was instant love to me 🙂 and I'm totally loving the faux fox tail!!