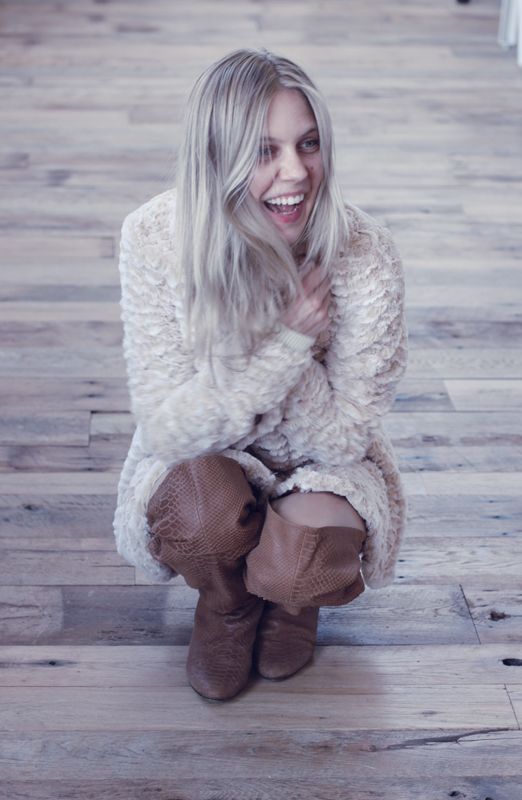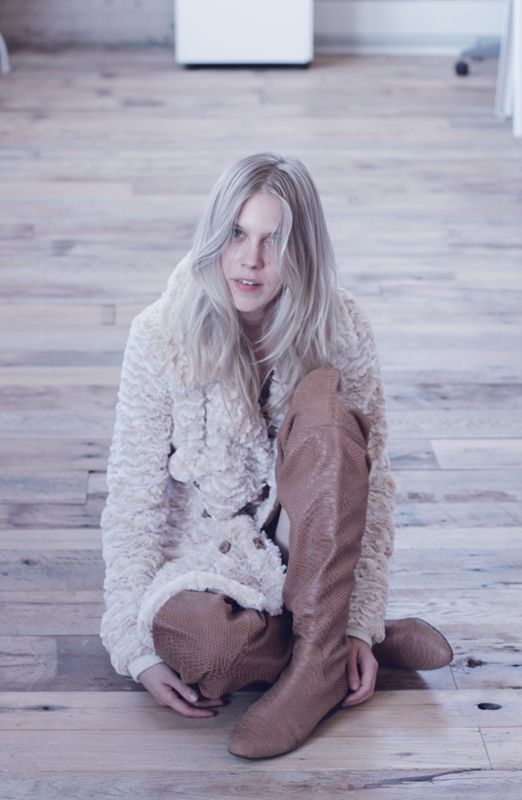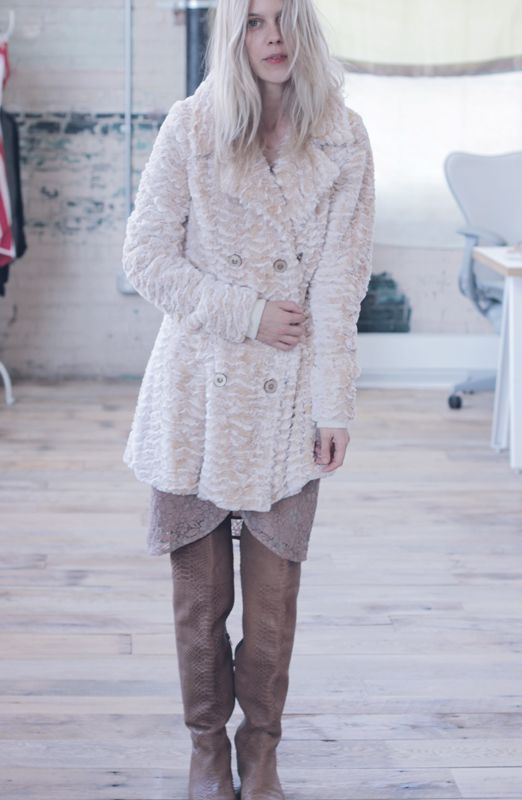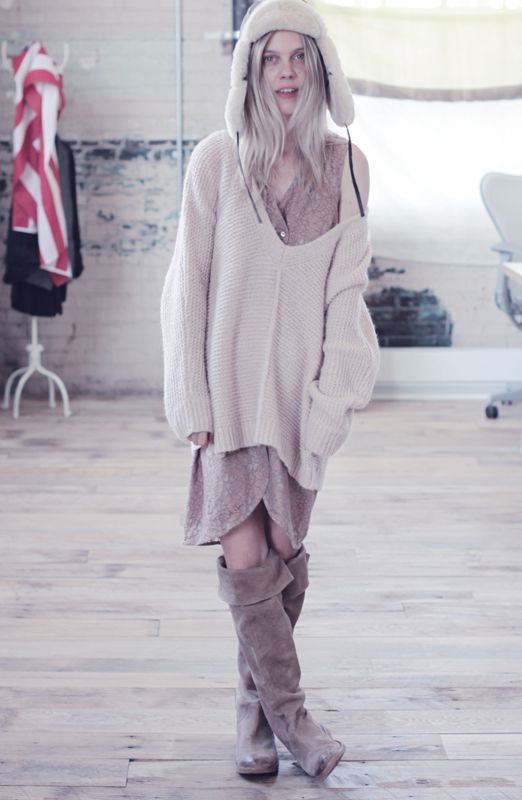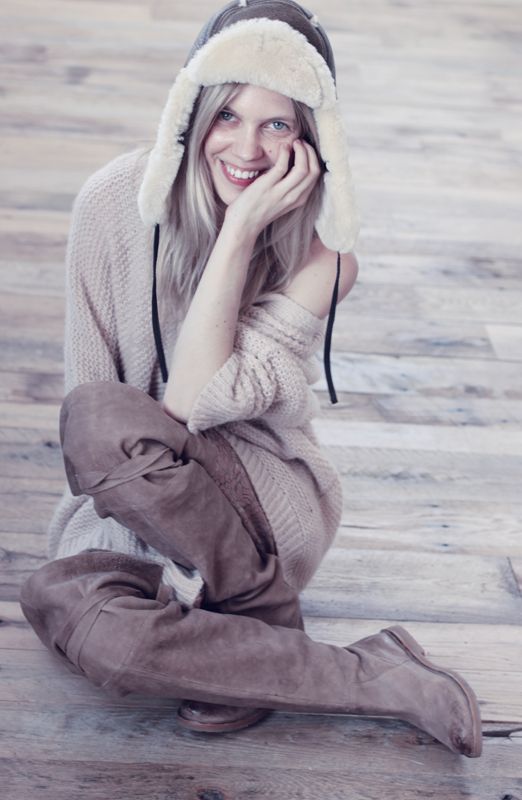 Coat, Snake Print over the knee Boots, Fur Hat, Slouchy Sweater and Fry over the knee Boots all from Free People, Dress; H&M

Yesterday I went on a little road trip to Philadelphia with my friend Laura who has her own shoe line
( called MIISTA – lounging within a few months!!! ) for appointments with Anthropologie and Urban Outfitters.

The
Anthropologie, Urban Outfitters and Free People offices are all based on the Navy Yard, which is incredible, I can't explain how beautiful it is!!
the offices are mind blowing and they can actually bring their dogs to work…. too cute!!
We were running around going from meeting into meeting so I didn't got the change to really explore and play around but I totally hope I get the change to visit the Navy Yard again!!
However… I did had a little play date with Julia who's one of the Free People bloggers together with Jemma!! She gave me a little Free People tour and no need to say that we ended up in the Studio where we had a styling blast with my favorite September 2010 catalog items!! (see pics of the catalog here) my god…. the selection of boots!!
my favs; the First Impressions Jacket/coat, the Cognac Charmer tall over the knees boots, the slouchy pink sweater, the fur hat and the rough over the knee boots (I believe they are from Fry)
and talking about road trips….. Tomorrow I'm heading on a 12 hour drive to Nashville!!! 🙂 whoohooo
stay tuned 🙂