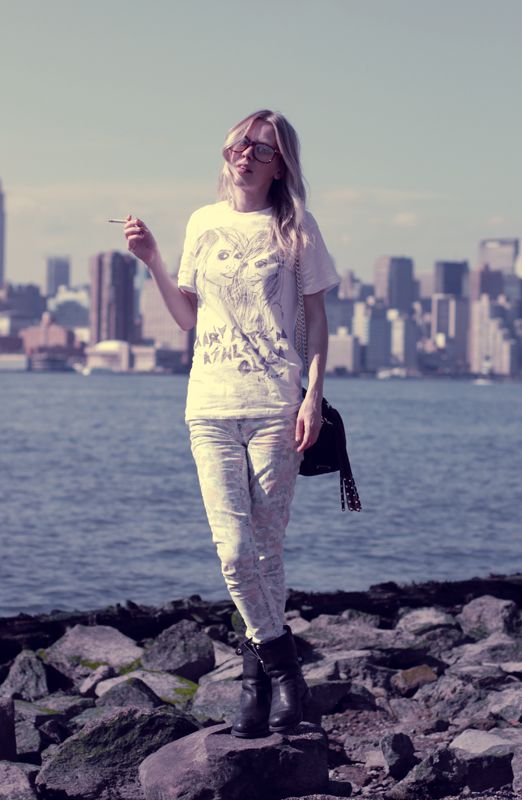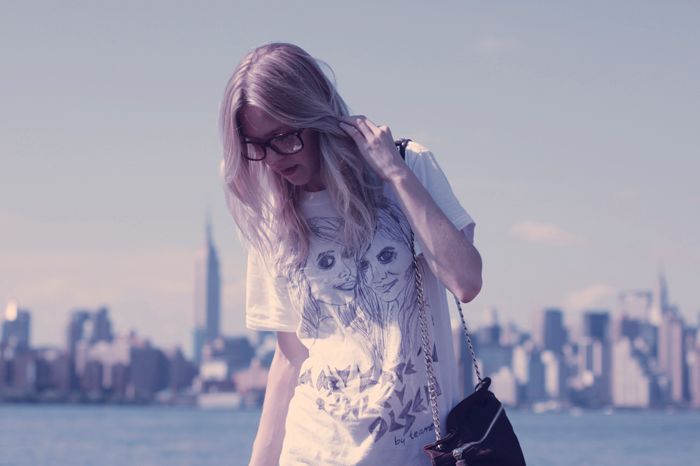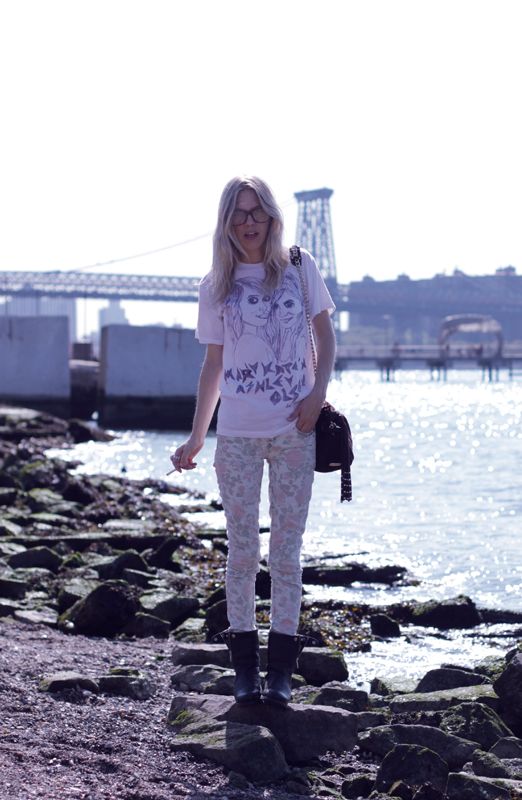 Photos by Gemma from FadetoBlack, we were hanging out by the water front in Williamsburg for a bit, it used to be one of my fav paces but lately so much is changed here, slowly the old warehouses are disappearing to be replaced by new luxury condo's and the "old industrial" Brooklyn starts to look like Midtown Manhattan 🙁
I'm wearing my new MK and Ashley Olsen tee from Spanish Moss Vintage and TopShop Floral jeans and boots. ( It's kind of a rock n' roll look but then in pastels, no? ) The glasses are my new obsession, they are fake but I guess I love them so much because they change my whole look, haha) It's kind of silly.
I still have loads and loads of NYFW photos to sort out!! can't wait to post them all!
xoxo