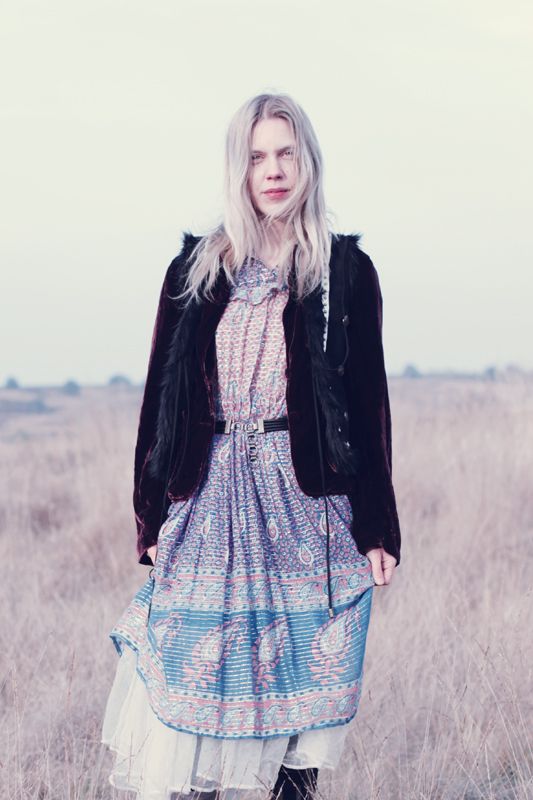 wearing; vintage dress, vintage belt, thrifted velvet jacket, forever21 vest
Channeling kind of a "Gypsy" look today.
I bought this dress about 5 years ago in a vintage store on avenue C in the East Village (New York) this store was just perfect, they had the most beautiful vintage and antique dresses, kimono's and just about everything beautiful and then the shop just kind of disappeared! I have no idea if it moved to another location or simply closed its doors.. such a shame because it was really one of my fav places to shop 🙁

and talking about shopping… it's black Friday today! the day that really kicks of the holiday season's shopping!