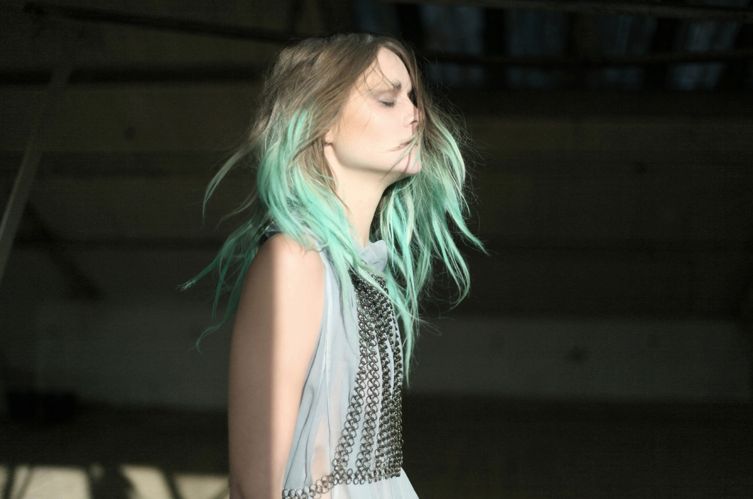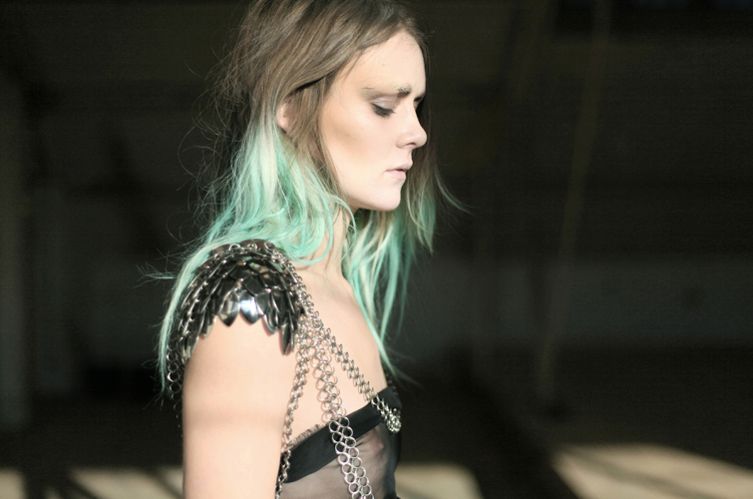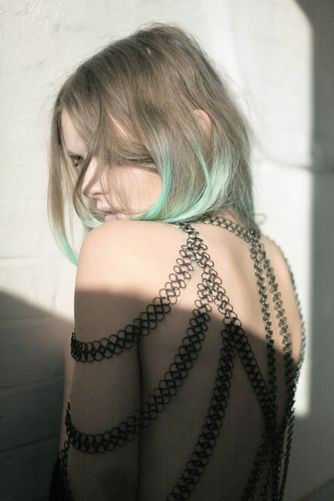 Fannie Schiavoni autumn winter 2010, photographer: nicole maria winkler

Now, how delicious is the metal + sheer silk combination?
Love Fannie Schiavoni's metal harnesses!
btw …. I already finished the entire jar of Lilac hair dye, I seriously have to redo it every other day and while it really shows in day light I want it to be totally vibrant like this, so I'm seriously thinking while getting new Lilac dye tomorrow to really bleach the living hell out of my hair tips/ends, and to do it myself.. does anyone now whats the best bleach to use?
xoxo