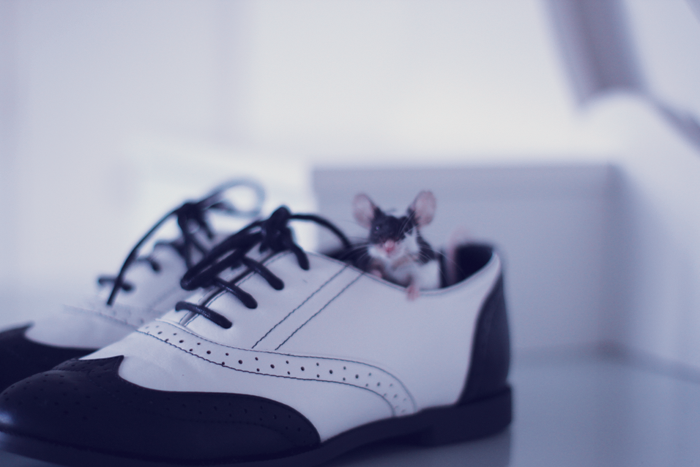 TopShop Monochrome Brogue, Whizzbee the mouse
Meet Whizbee, my new fuzzy (and stinky) pet, I got him and his little brother for Christmas!
They are really up to no good what I love, they harass the cats as much as they harass them, love it!
The TopShop brogues are fake leather/plastic and run a bit small (for me half a size bigger would be perfect) so I can't walk a whole day on them.
They do look nice on the feet, I often have a problem with brogues because they look kind of chunky on me but these are look-wise perfect for me. I really wish they would come in leather, I mean Whizzbee didn't even wanted to chew on them which says a lot about the quality and the plastic smell! So the $55 price tag seen the quality is a lot and it would really come down on how well they look on your feet. Personally, I will replace them as soon as I find similar ones in leather (vintage or new)

xoxo