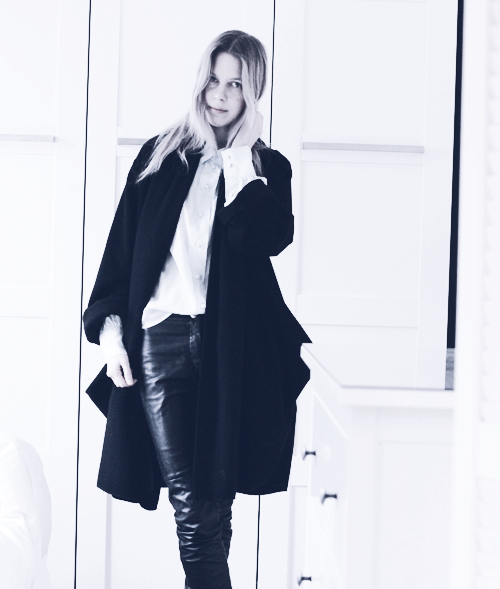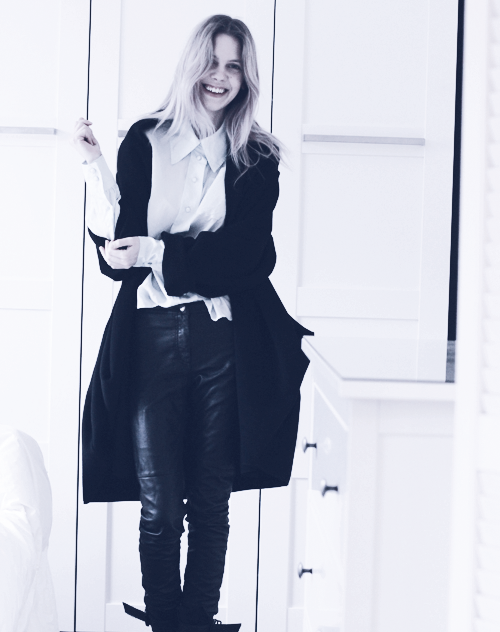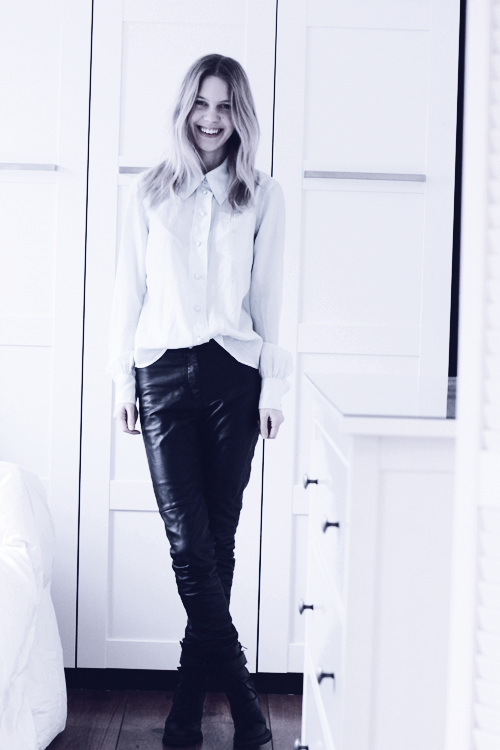 Wearing; Anywho Kobra Elisabeth Jacket, Marc Jacobs silk light blue shirt, H&M faux leather pants, Ebay buckle boots.

If you ask me the best ways to wear leather pants are with classic (light blue) shirts and heels, striped long sleeve tees with (low) converse all stars and low cut tank tops and boots. So naturally I don't play by my own rules and wear the pants with a classic shirt and high buckled boots instead of sophisticated sleek heels *sign* Whats wrong with me?
Leather pants are a real investment piece, I think when you find a pair that fits perfectly you need to be willing to spent on it, obviously these fauxies aren't, and obviously I went cheap on myself with a refusal to spent on a perfect pair. *sign* Something is definitely wrong with me!
xoxo