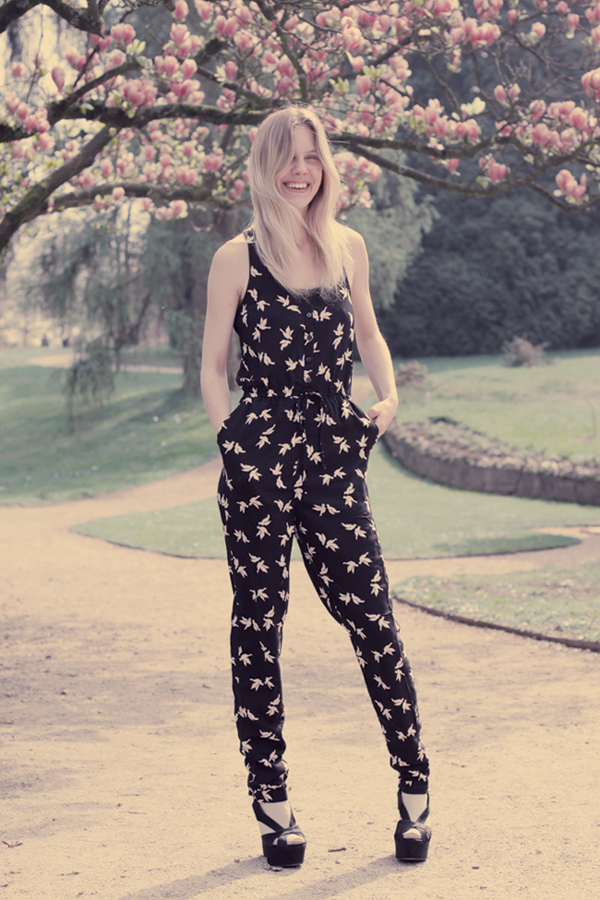 Wearing; H&M Birdy playsuit, JC Mariel platforms from Solestruck
The weather just makes me happy.
I bought the Birdy playsuit last week, I forgot the price but it's def below the $30..
Oh, somehow it works miracles on the other sex, really didn't expect that but if you need a new Boyfriend or someone to carry your groceries, free meals, maybe someone to paint your room or just fix your whole house while your at it… buy the playsuit, the Birds attract Men like Cats!! (be careful that they don't put you in a tiny cage)
In between (and casual) I wear the Bird Suit with ballet flats (the nude colored topshop ones) or brogues and with a simple blazer (=perfect) and I think they will go perfectly with the Won Hundred flatforms too, no?
xoxo
Don't forget to check out my BonLook Sunglasses giveaway!!