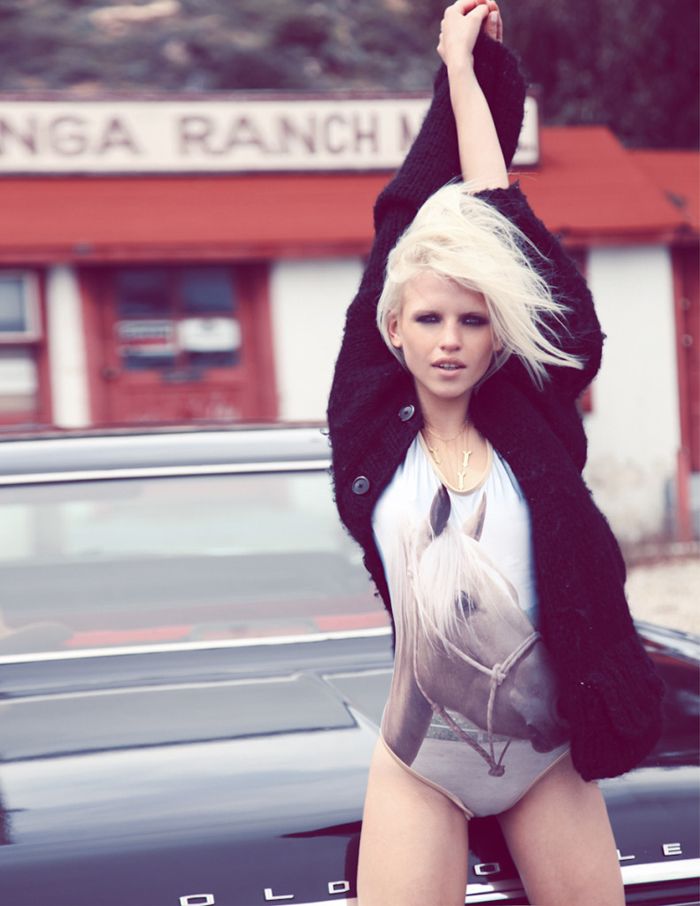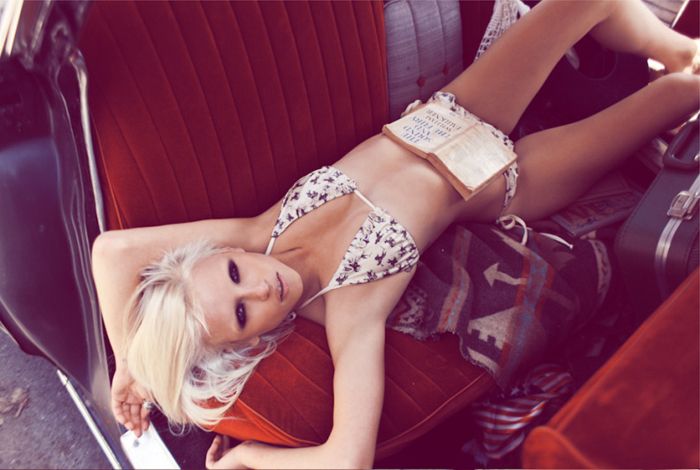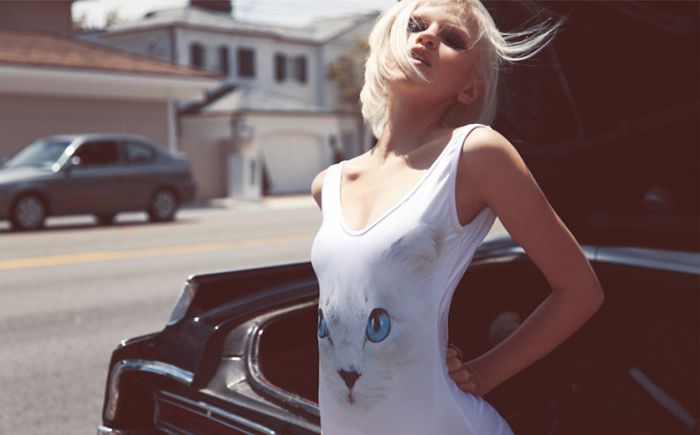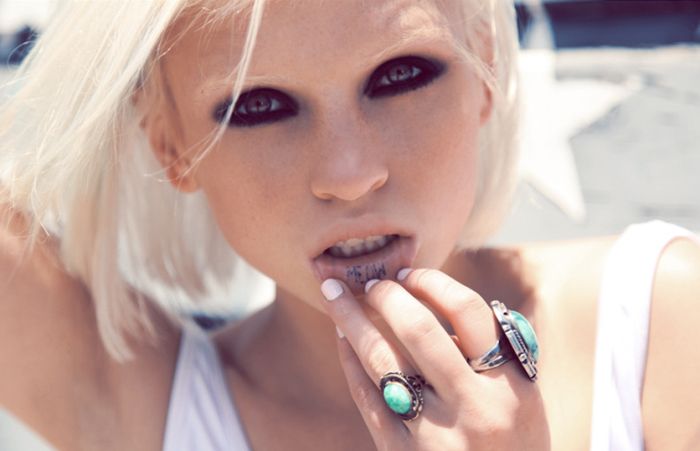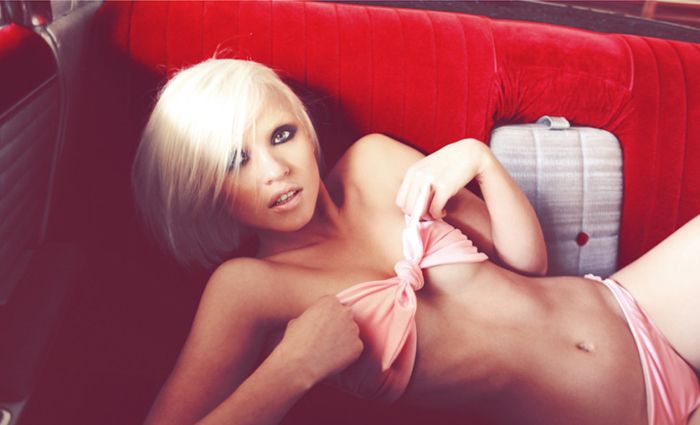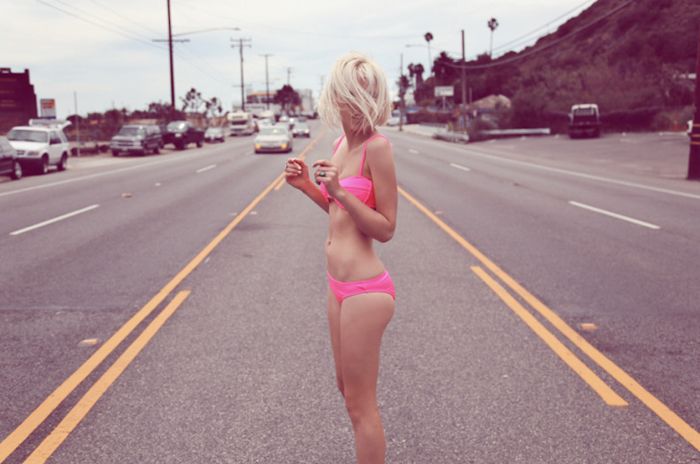 Pictures by: Mark the Cobrasnake
Can't wait for the Wildfox Swim collection to come out..
And seriously, I want my hair and make-up to be like this! I never seem to manage to get a smokey eye. You see, I always end up looking like (quote from Luluandyourmom) "a Panda Hooker"
I think this season's must have bikini's are the high-waist swimmies from American Apparel seen here and here.