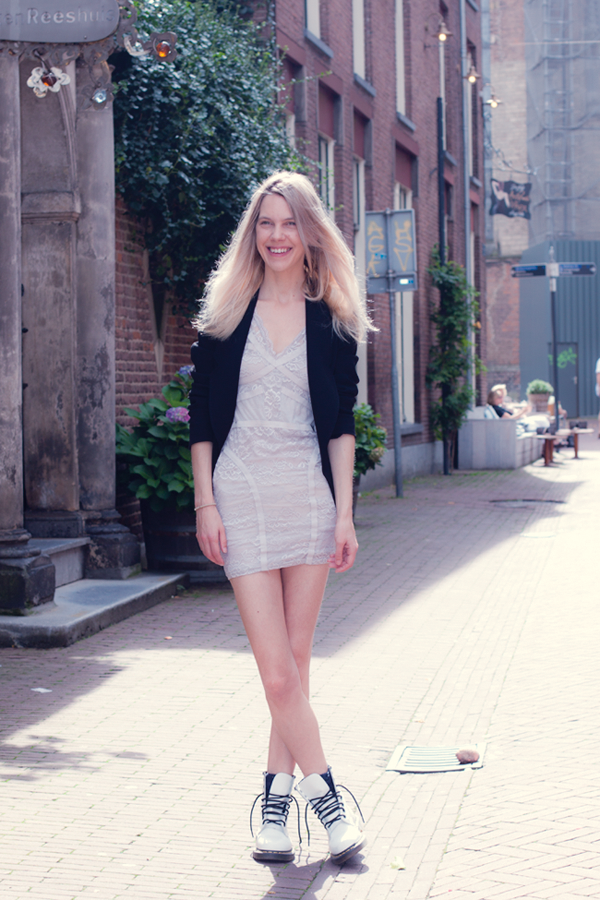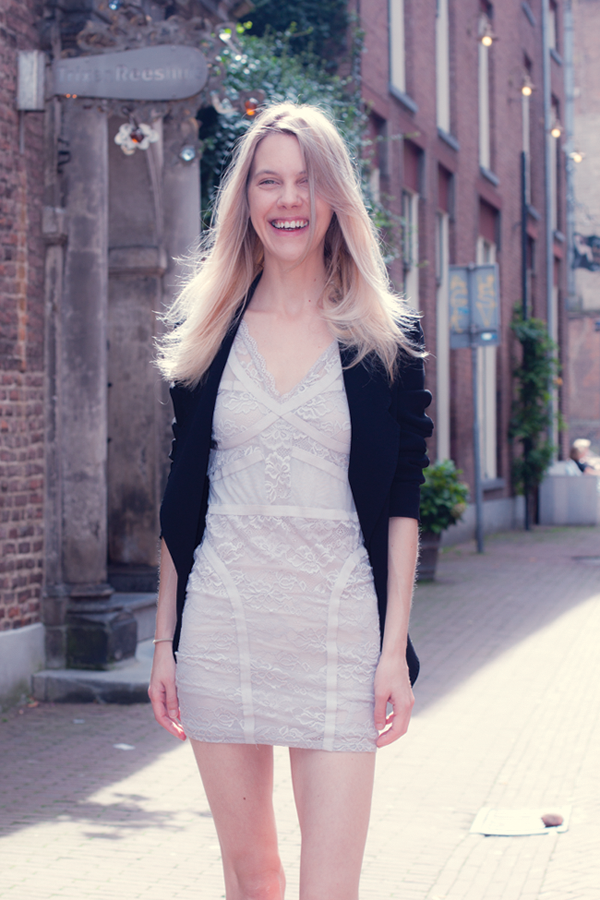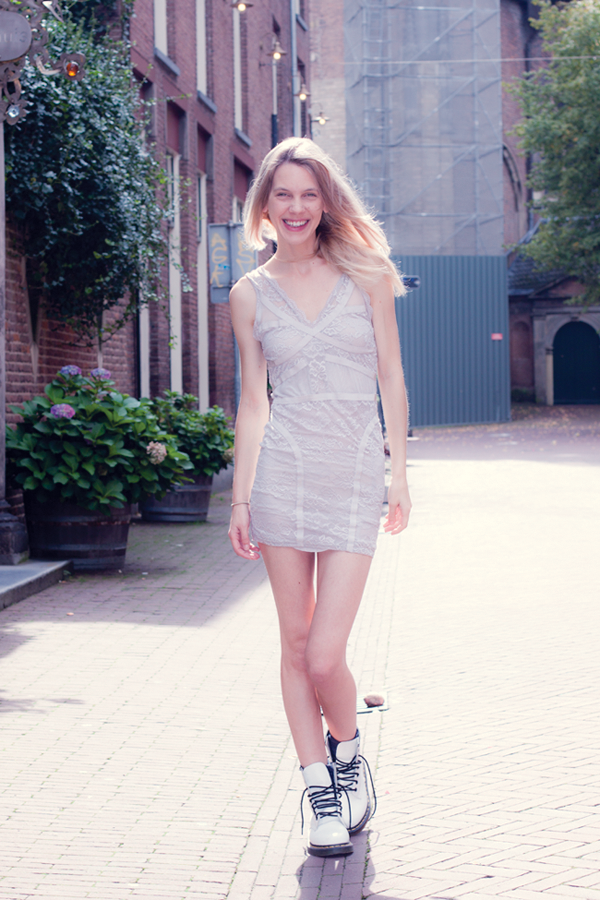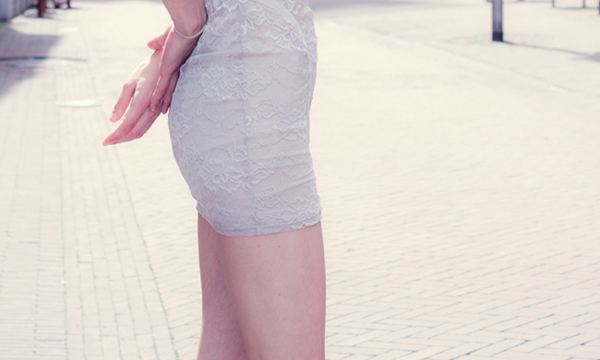 wearing; Alexander Wang blazer, TopShop dress, Dr Martens boots
I don't think the TopShop dress will survive another round in the laundry… the lining of the dress is all stretched out and makes the dress twist and turn when wearing it. Actually all my dresses and tops made out of stretchy lace fabrics tend to loose their shape after a while.. does that happen only to me?
I still really like the color though, it's a pastel lilac and the color was the reason why I wore it anyway.. feeling lilac+white+black lately!
xoxo