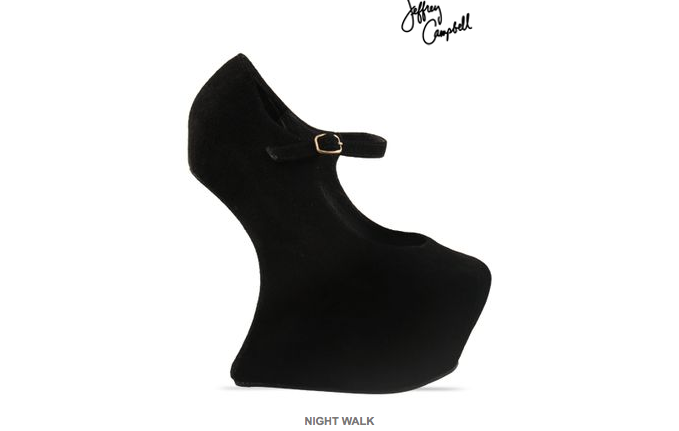 Jeffrey Campbell Night Walk at solestruck
Really love the JC Night Walk but I feel I need to see them first on someone! and I would really like to know if they are easy to walk in! I'm also a bit hesitant about the "mary-jane" strap because I would like these maybe as simple as possible? but maybe that's just me?
But mostly my brain is spinning right now, can these shoes be embellished? I am so in love with the shape but would love to make them my own by doing a crazy DIY, to say crystallize them!
So I hope there will be a nude/brown/white version of a material that I can sew on, glue on whatever!!