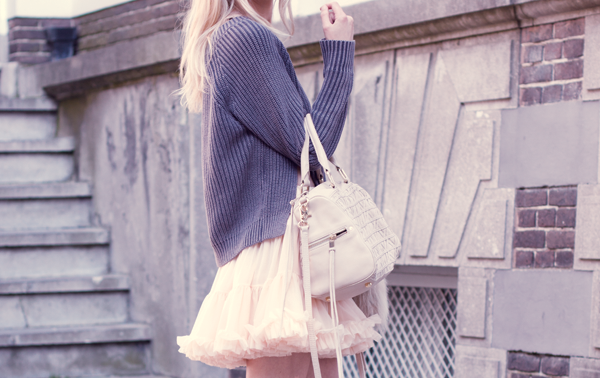 (…an angry Chipmunk) honestly I don't know what happened with the facial expressions today haha..
This last week was kind of rough, I arrived last Wednesday way later at the airport in Amsterdam because I missed a connecting flight in London only to find out my suitcase did not arrive! After a lot of calls to Brittisch Airways the suitcase was finally delivered to me on Saturday so it was too late to meet up with Nadia from Froufrouu in Paris! Big Bummer… (so Cindy and I decided that Heathrow Airport is now notorious for loosing luggage)
I'm living in the H&M trend jumper and American apparel petticoat skirt at the moment! We were surprised to see the amount of girls wearing this skirt on the streets in New york! It's quite the popular item at the moment.
xoxo
FOLLOW ME ON BLOGLOVIN' FACEBOOK AND TWITTER