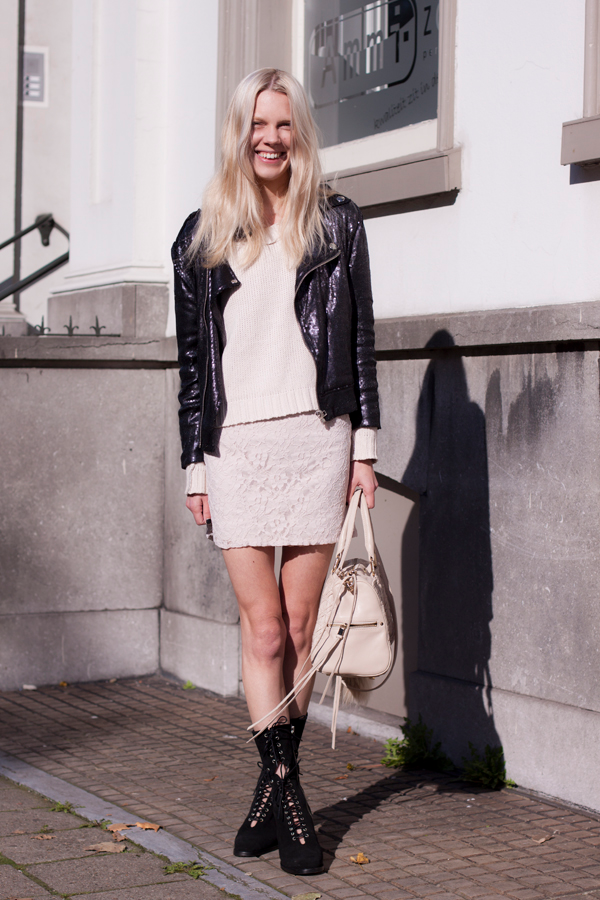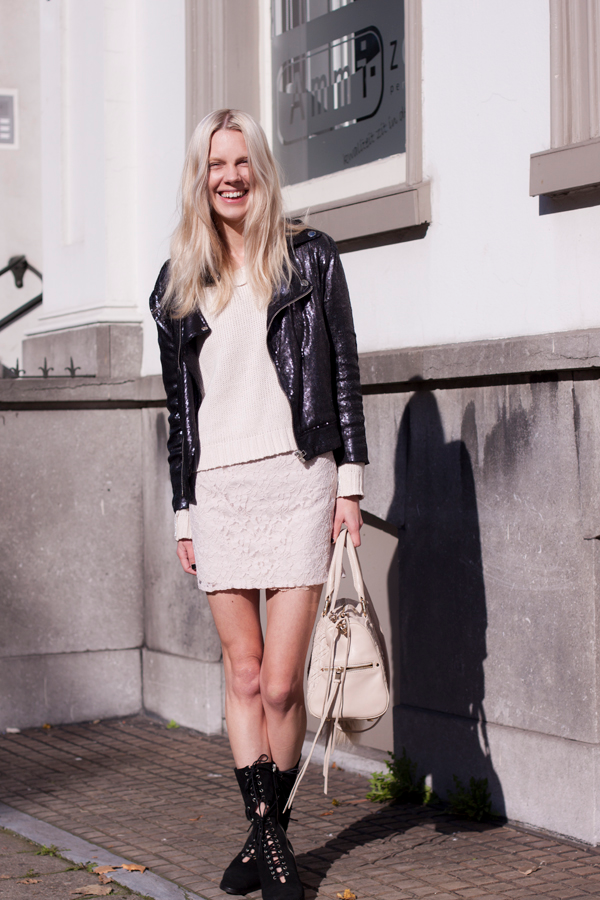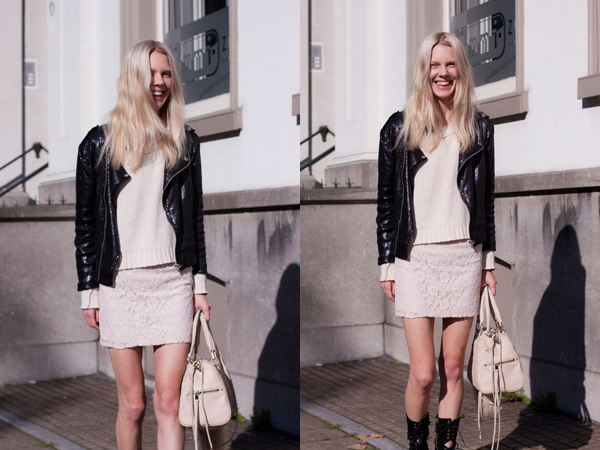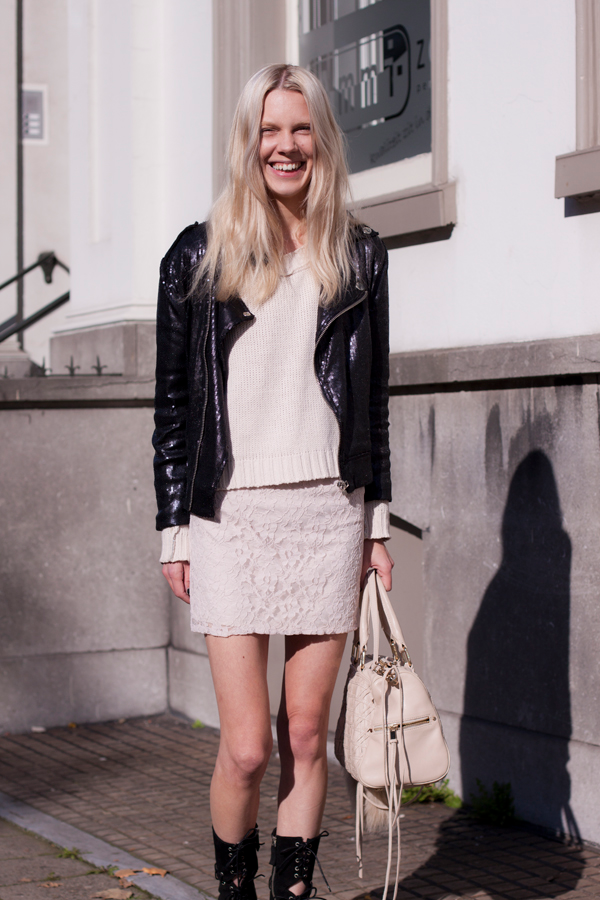 Wearing: Zara Sequined Biker Jacket, H&M silver jumper (worn inside out), Lace dress, Woven Flame Bag c/o Rebecca Minkoff, Zelda boots c/o Miista
I bought the Zara sequined biker jacket ages ago (I think I wore it in one of my first posts on this blog) but I haven't been wearing it a lot, since lately actually! Ever since my trip to New York last month this jacket has become a wardrobe regular again!
The jumper is the H&M divided silver sweater where I removed the labels from and I have been wearing it both normal as well inside-out (the inside is this perfect color of creamy white)
..Ohhh and is it me or is there a difference between wearing a black and white outfit or a white and black outfit? Maybe it's just me going crazy..
xoxo