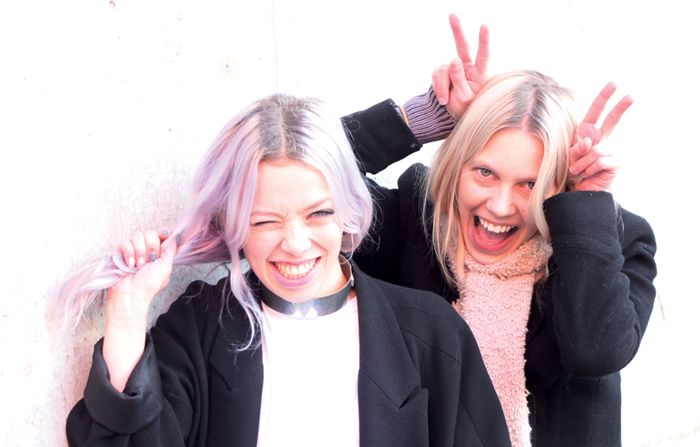 Met up with Ivania from Love Aesthetics this last Friday in my home City Arnhem! After having coffee and really have talked about everything (DIY's, pastels, New York, blogging etc) I took her around for a short walk to one of my favorite places; Trickle Down fabrics!
I know the owner from this very special store since my time at the Academy for Fine Arts where I studied Fashion Design! After hearing our cries for finding fabrics for years (we used to travel to Antwerp with many even going to Paris or Milan just for Fabric Shopping) Wendy got this brilliant idea;
What if she would buy the left over fabrics from young/established designers and start a pop-up store, traveling from art school to art school where the students would be able to buy these exclusive high quality fabrics for good prices? So she did! There are the most beautiful fabrics from Dutch and Belgium designers like Ann Demeulemeester and Raf Simons!


So my shopping spree with Ivania involved fabrics, leather scraps and gold colored messing zippers!
xoxo