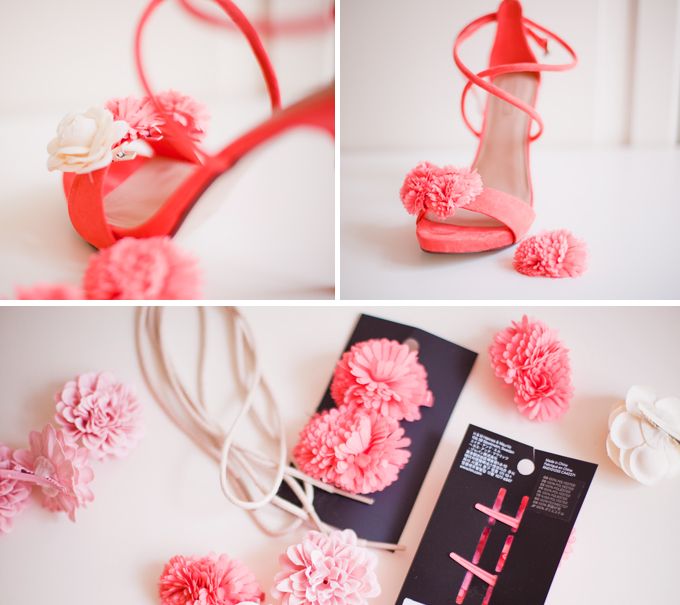 The tutorial is really simple, easy and fun to do!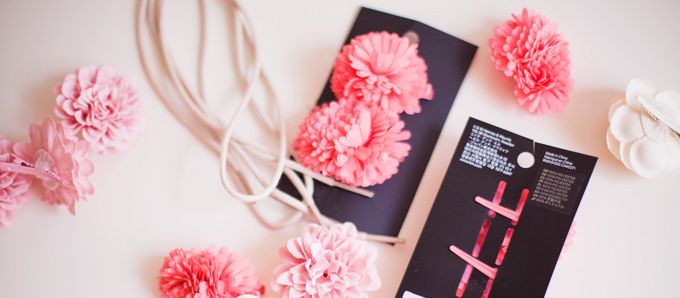 You will need:
I used the floral hair pins/clips from the H&M! These hair-clips are perfect and easy to clip-on to about everything and non-permanent! (for a permanent effect disregard the clips but keep the felt and glue on the flowers) I also used regular shoe laces. (I used shoes that are half a size too big)
for a permanent use: If you look closely you can see that the clip/pin loops through to a little piece of felt that's glued on to the flower! (the clip itself does not necessarily need to be glued) With this in mind you can easily make your own flower hair pins or create your own flower embellishments by glueing the finished flower on a little piece of felt to make it ready for use!
1) Select the flowers/hairpins you want to use
2) Clip them on where you would like to see them
3) Make sure the pins don't hurt when wearing them! I diy-ed shoes that are on the bigger size (1/2 or 1 size up!) You can also use little pieces of felt to cover the pins so the shoe won't hurt!
4) Et voilà!
5) Really like the shoe? You can take out the pins/clips (only the clips leave the felt) and glue the flower by the felt on the shoe for a permanent diy!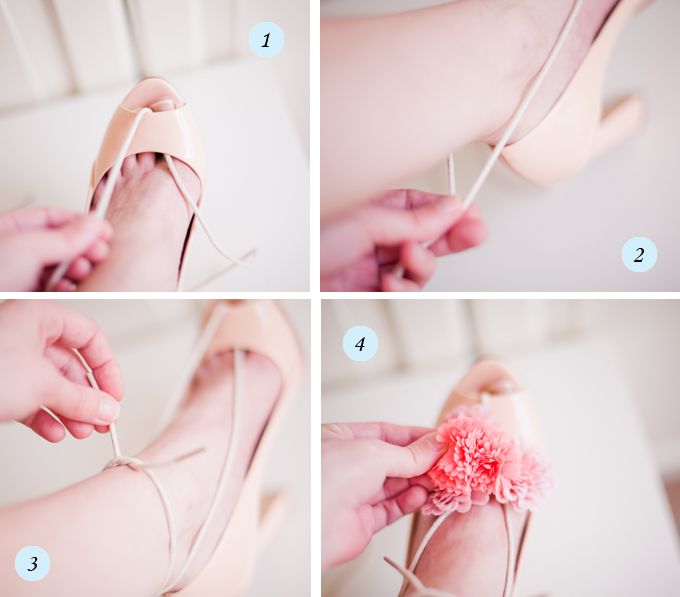 1) Use shoelaces, ribbons or robe, loop the laces through the open toe of the shoe
2) Cross in the back
3) tie around the ankle (not too tight!!)
4) Clip on the flowers!
Have Fun!
xoxo


FOLLOW COCOROSA ON BLOGLOVIN' FACEBOOK AND TWITTER