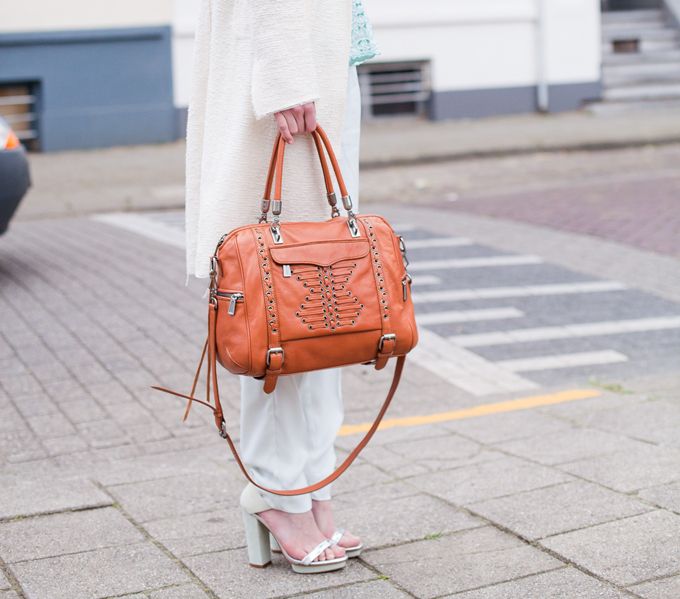 Wearing: Zara long summer coat, H&M trend top + trousers, Zara shoes, Rebecca Minkoff Eyelet Cupid bag (c/o)
Wearing my beautiful new bag (seen here) with spearmint and white colors.
The bag is more of a warm/soft brown almond color that somehow photographs more orange (and harsh)(one of those photographing things that I don't seem to figure out) The outfit is a simple layering on the go thanks to the long Summer Coat which is perfect for quick dressing!
xoxo
Happy 4th of the July to my American Readers!
FOLLOW COCOROSA ON BLOGLOVIN' FACEBOOK AND TWITTER