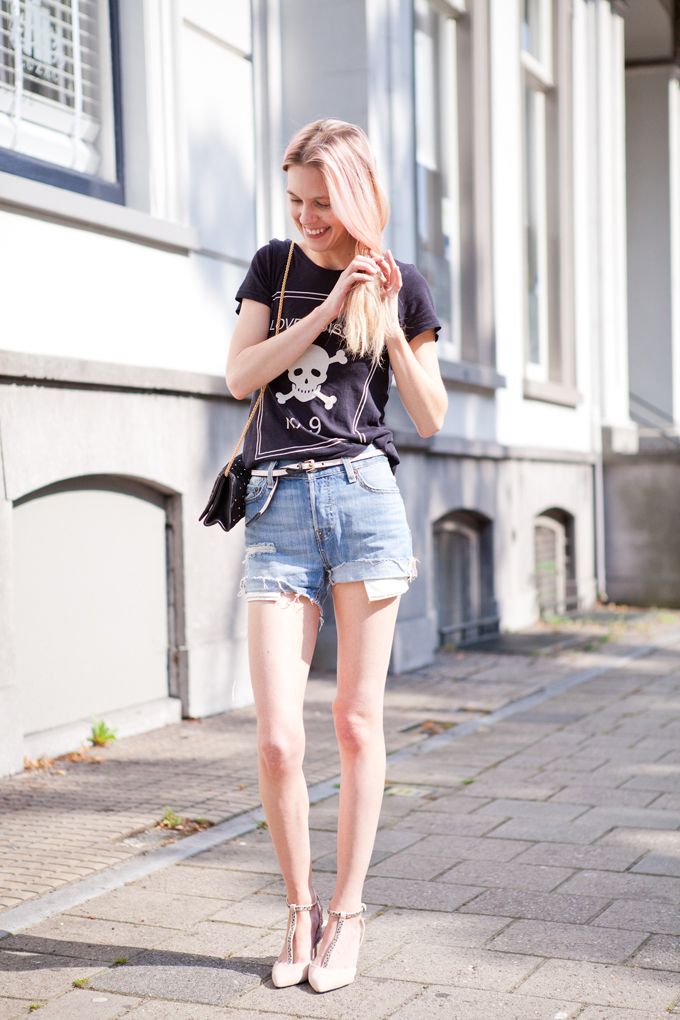 Wearing: Wildfox Tee, Levi's 501 cut-off jeans, H&M belt, Vintage Chanel purse, Zara kitten heels

A very casual look today, the only "dressy" bits are the Vintage Chanel and the Kitten heels. I remember having a whole discussion with a friend about the "pricey" Wildfox Tee's, at first we didn't understood the "fuzz" about them but our conclusion was that the soft comfortable fabric of these Tee's makes you never want to take them off again!

I have been washing my hair non-stop lately to get rid of the last pink flush so I can go to the hairdresser to get my hair high-lighted again, I'm hesitant to dye over the pink so I thought it would be better to wash the color out completely first but somehow this takes longer then I expected.. I guess this is the only downfall of having pastel hair.
xoxo