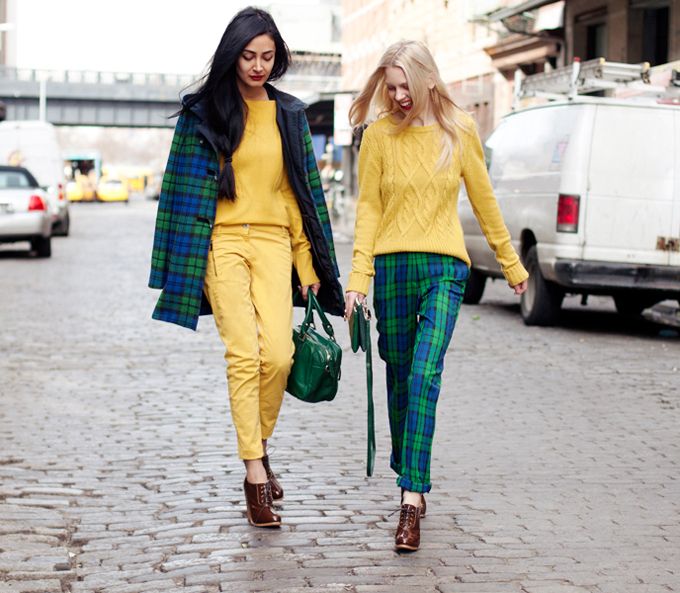 Me and Nadia from FrouFrouu wearing all Pennyblack in New York!
Last February we were asked to style and model Pennyblack's FW 2012 collection for their Megalog Magazine (lookbook) and Online Portrait in New York! You might already know Italian Brand Pennyblack or have seen their collaborations with the BlondSalad and FashionSquad before? Basically they publish 2 Megalog LookBooks a year presenting their new collection in different photoshoots and it was such an honor to be asked and an amazing opportunity esspecially because I got flown to new York during Fashion Week!
THE SHOOT

The idea Nadia and I had was to capture exactly that what we love about Blogging! "taking pictures" together and yes, secretly we had most fun matching outfits!


We only had 1 afternoon to see the Pennyblack collection and to pre-style our looks which was quite hectic but so much fun since we really tried to match our looks while still keeping it our own style!
The Photo Shoot itself, taking place around the Meatpacking area took only 1 day as well, where we had limited time due to light and snow! I still can't believe we manged to shoot 12 looks in only a few hours and had a great lunch in between!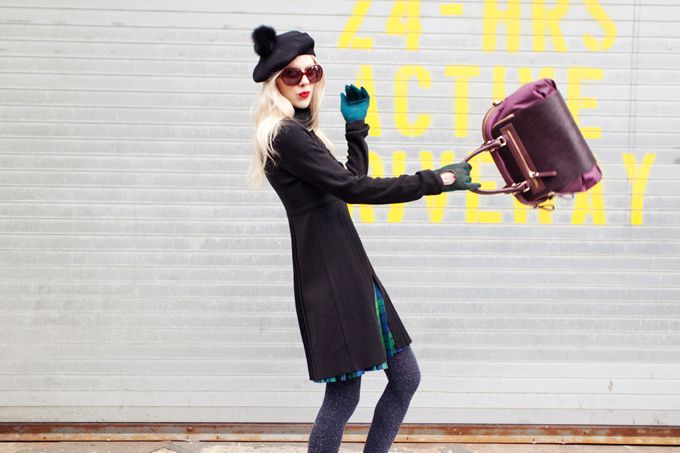 We really liked the idea of having movement in our photos! At first we kept doing jumps but we quickly realized we needed a broader spectrum with playing with the movements so in came the "bag toss" and Nadia's "hair flip" (My favorite Pennyblack looks are these first 2 photos; the checked trousers, skirts and coats in Yellow, Blue and Green)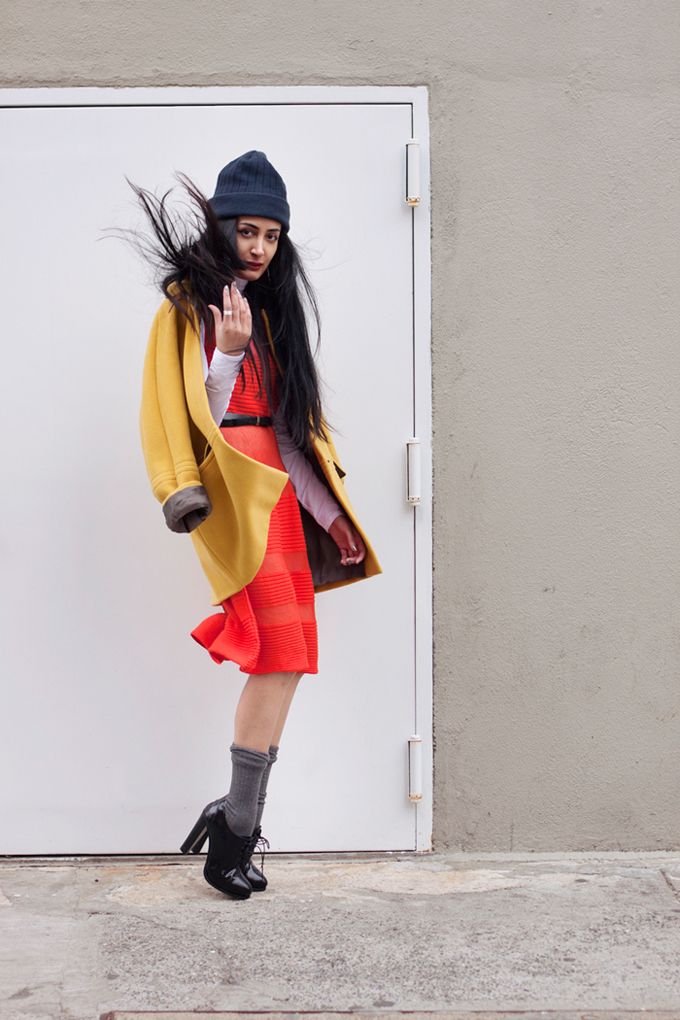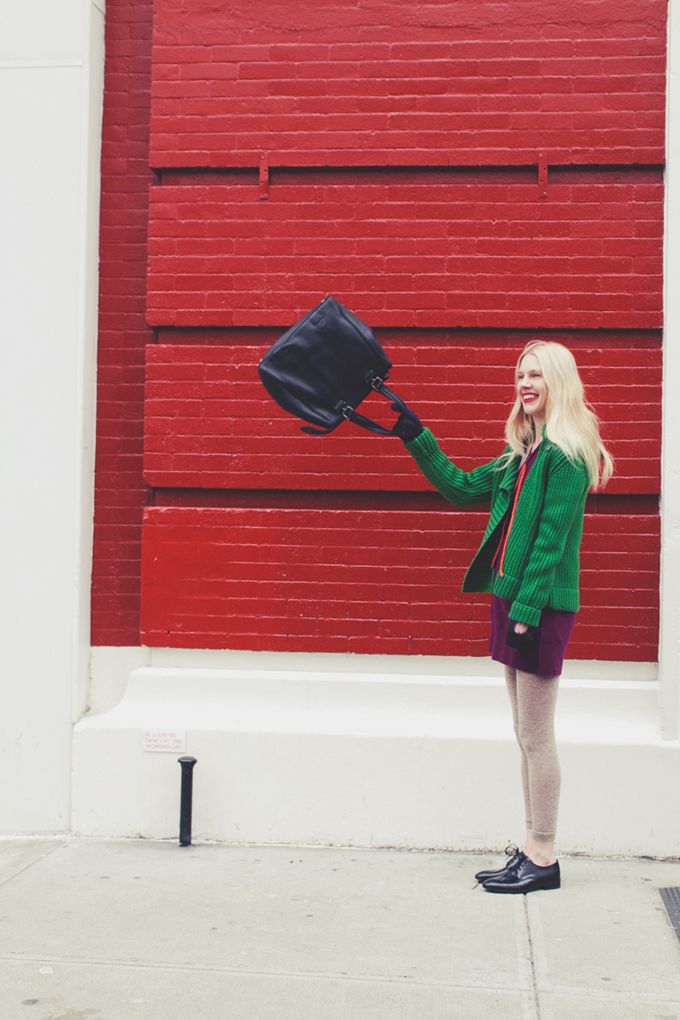 OMG, haha, what can I say, first of all we are totally silly for actually styling and matching our "Navy" looks, including the pompom hats but can you imagine us walking through New york like this? haha and then the "Photo Taking" part; We stood in the middle of a busy street where we were jumping up and down but somehow we couldn't match our paste! When one of us was "Up" the other one was "Down" people on the street ended up laughing with tears in their eyes.. Wait.. WE ended up laughing with tears in our eyes our selfs 🙂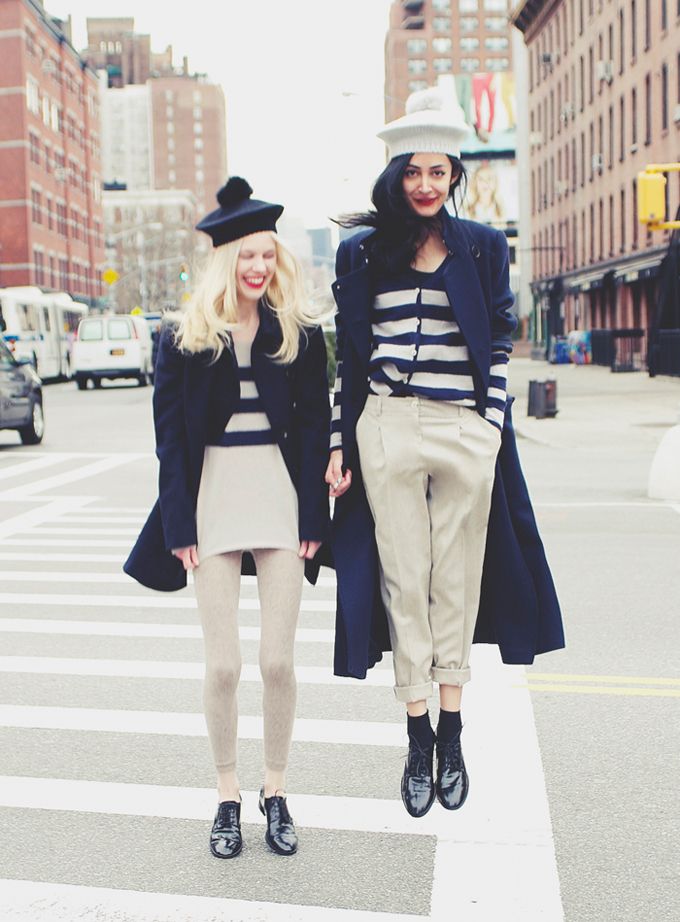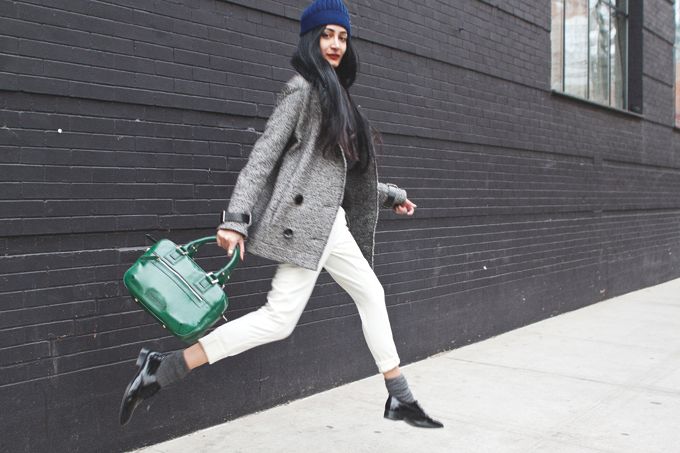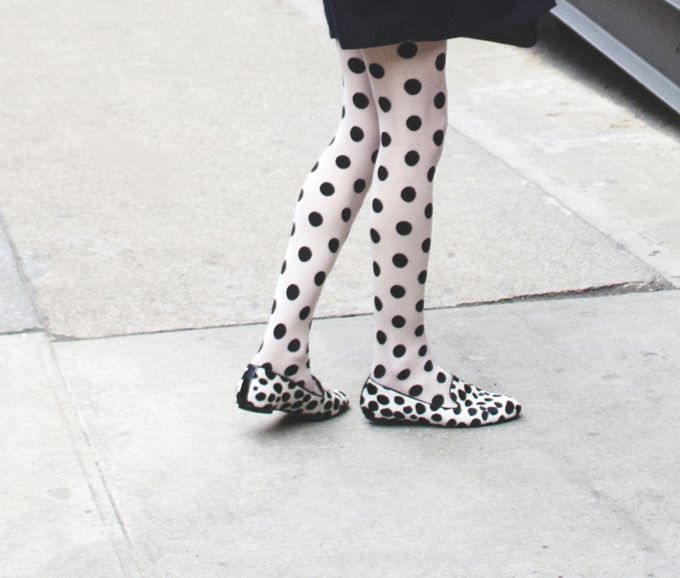 The behind the scenes Video, we totally forgot we were being filmed! But I guess you get a good impression of a FROUFROUU~COCOROSA photoshoot 😉
X
FOLLOW COCOROSA ON BLOGLOVIN' FACEBOOK AND TWITTER