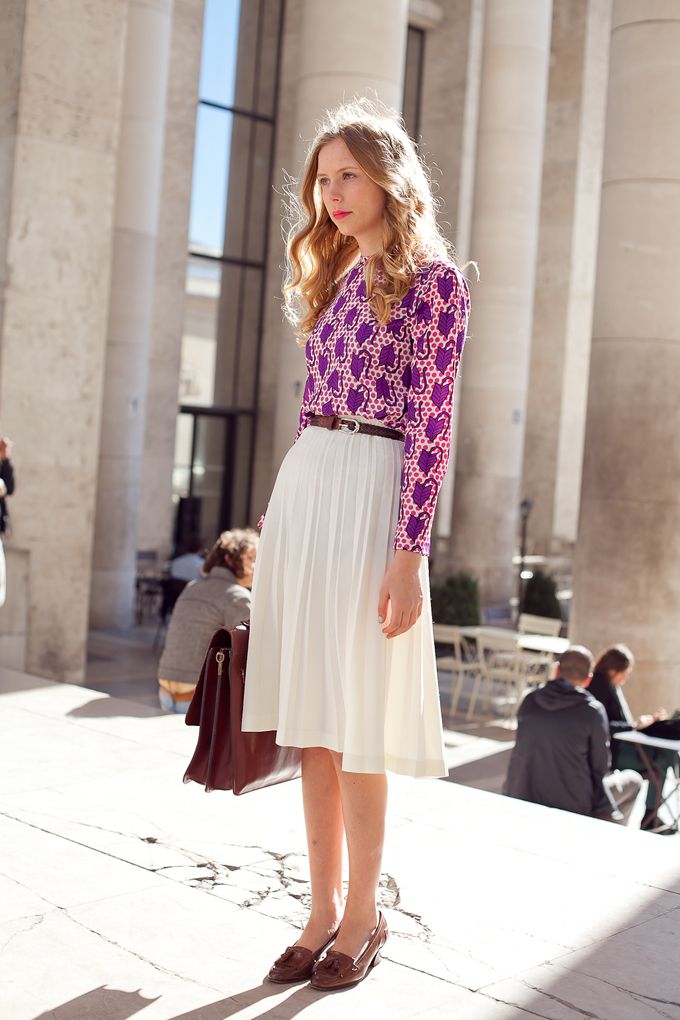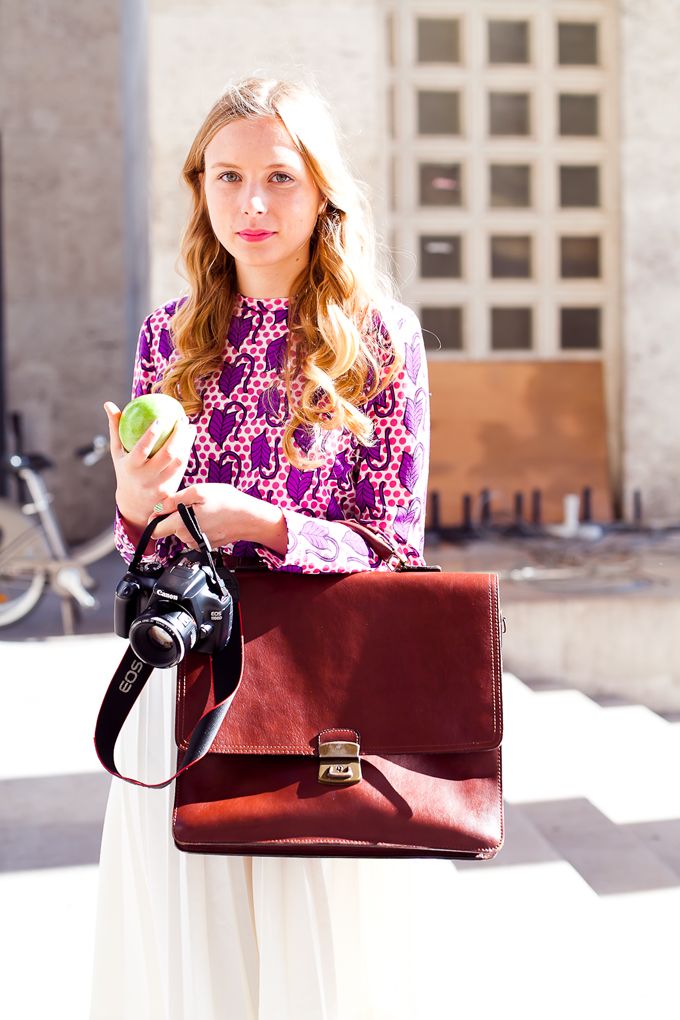 One of my favorite Paris Fashion Week looks!
Maybe it's the curls that tend to give an orange glow, the soft pink lips, her beautiful facial expression when holding the apple or maybe it's just the beautiful simplicity of the outfit.. I love it!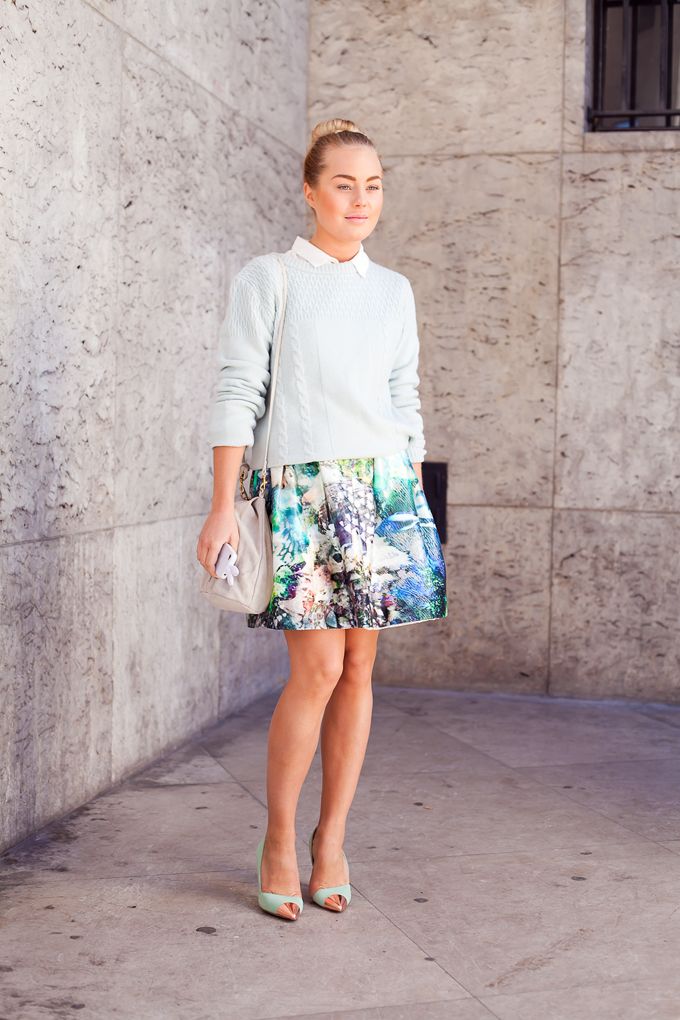 Another outfit that really captured my attention, worn by Angelica Blick, a fellow blogger friend that I met last Stockholm Fashion Week and then again in New York! Angelica has quickly turned into one of my favorite bloggers as of now with looks that are always refreshing and new!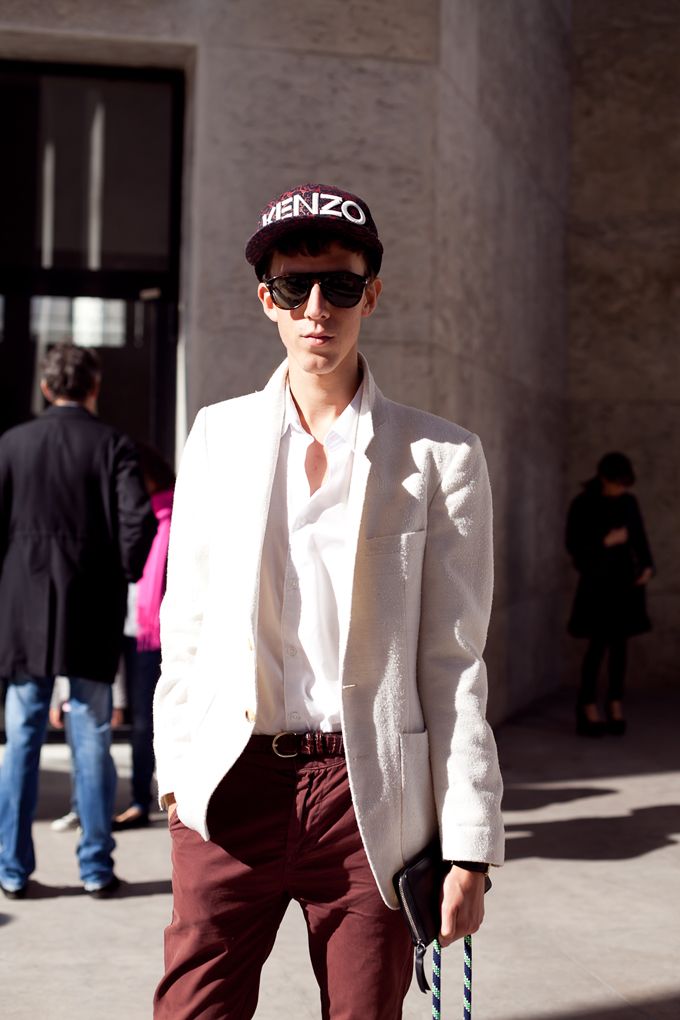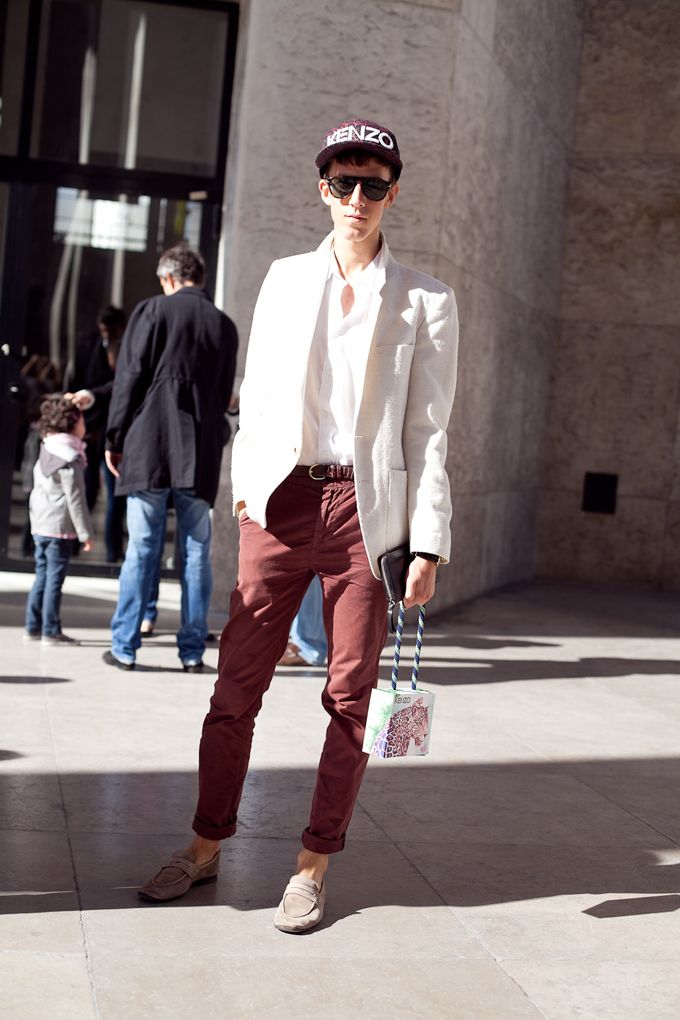 The colors, texture of the cream colored blazer and Kenzo cap, I always feel so inspired by Menswear! I would wear this in a heartbeat! Replacing the shoes for brogues or heels and trousers (trousers same color but in a feminine fabric and cut, or maybe not?) I just want to wear this 😉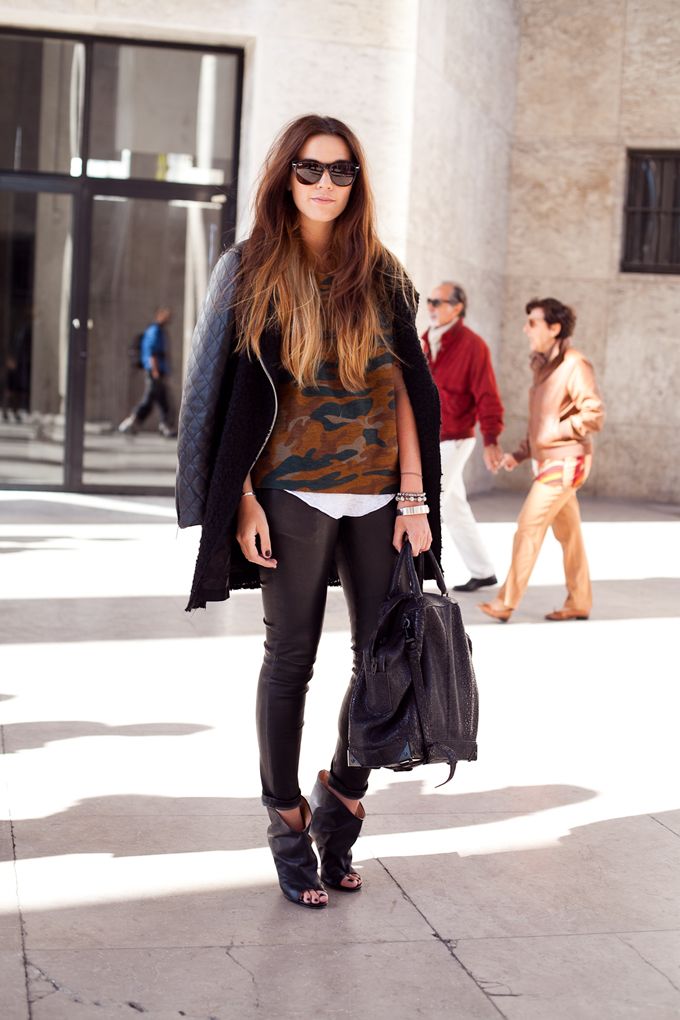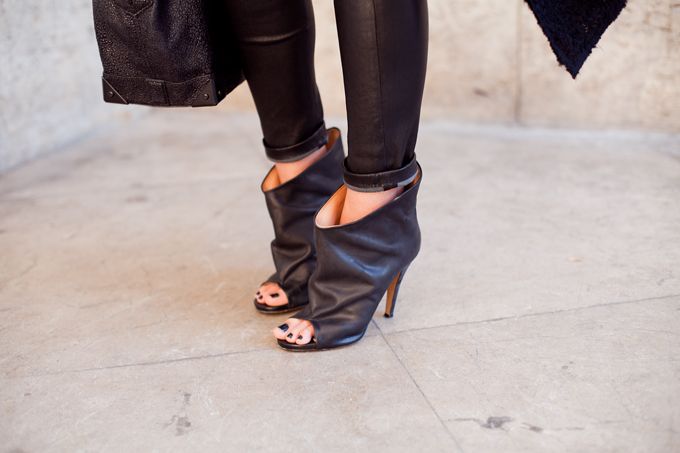 I Always talk about Cindy! Well, Cindy is the blogger behind comeovertothedarksidewehavecandy and a good friend and has been my Paris Fashion Week buddy! I just love photographing her! She's such a beauty and sweet and fun to hang out with!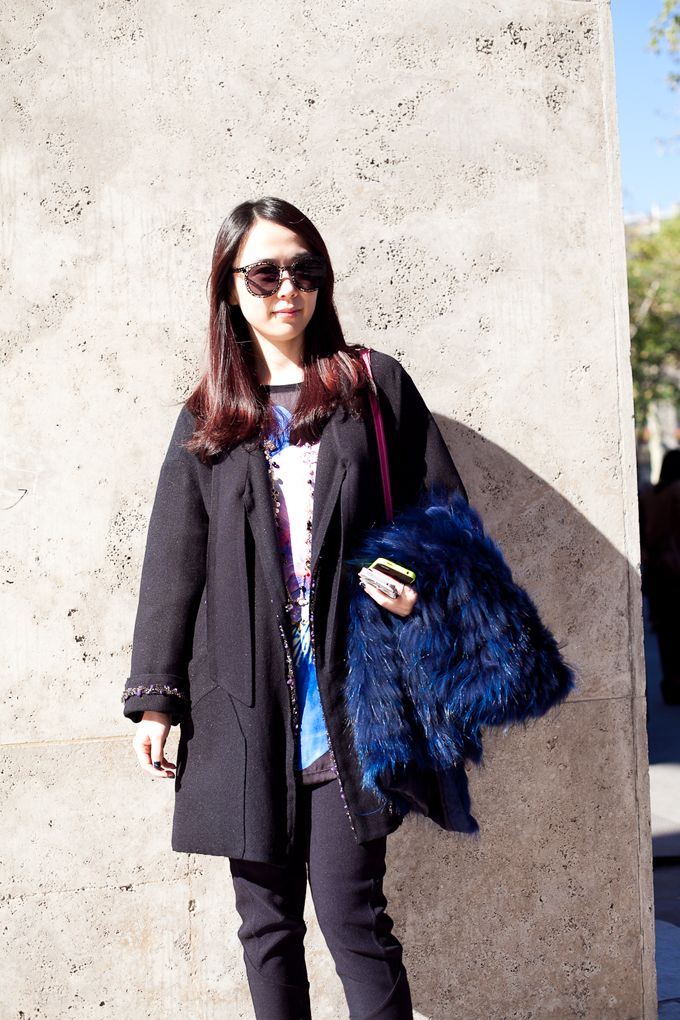 Loving the electric blues and embellished trims on the coat! The texture of the glasses go so well with the texture of the trims, no?
Angelica Blick and Amanda Berg, another fav blogger together! Lacquered trousers rule!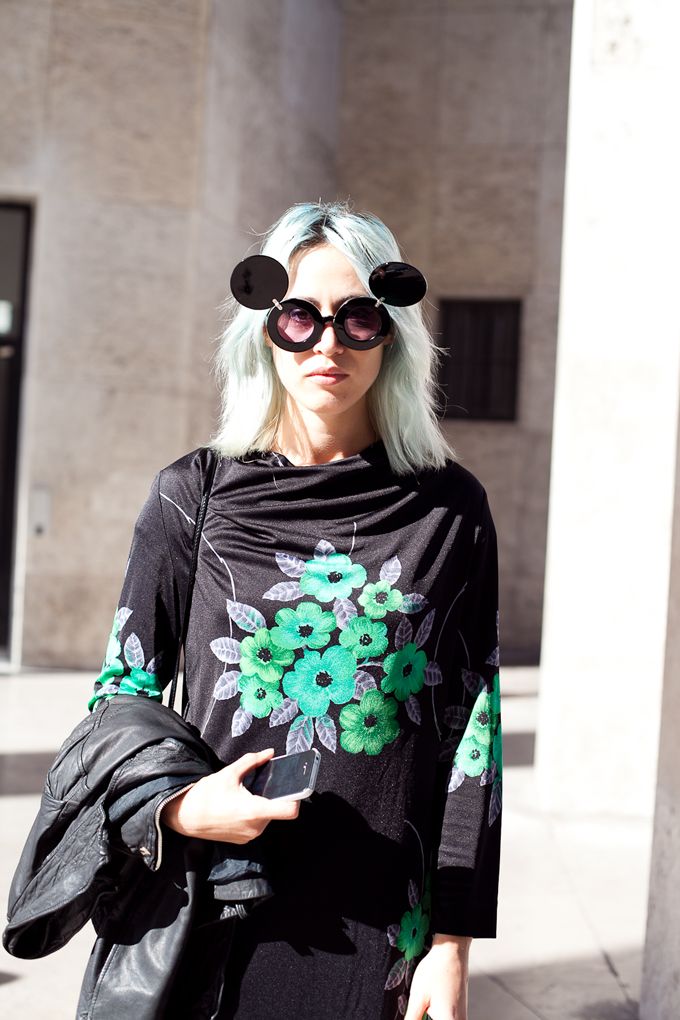 And last but not least, beautiful pastel locks with big glasses! Loving the Mint Green hair so much!
X
FOLLOW COCOROSA ON BLOGLOVIN' FACEBOOK AND TWITTER