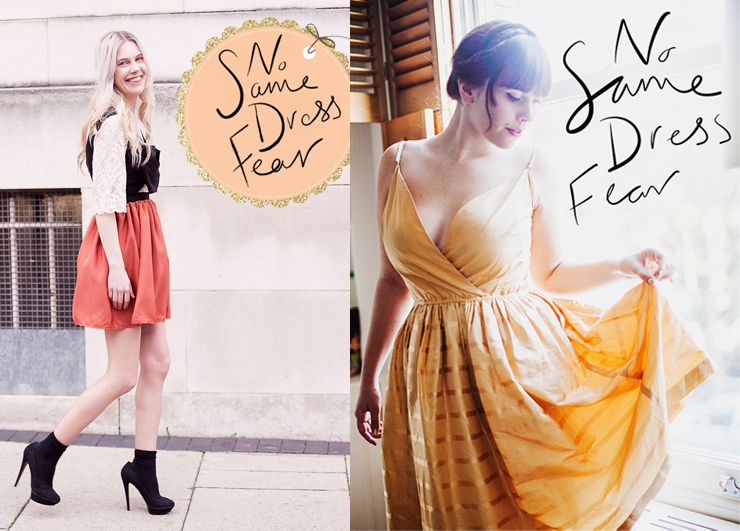 Photo's; Me by Alice Point and WishWishWish
I already posted my Asos Marketplace "No Same Dress Fear" look a few days ago but I really wanted to show you what the other bloggers who participated did, especially after reading the Brittish Elle article "The New Evening Wear" Basically the article added to my current Occasion Wear obsession where I am very intrigued by the idea of reinventing evening wear, the article called it beautifully  "the Downtown" effect where the old rules to evening gowns simply don't apply anymore (think the right matching accessories etc.) and while I still went for a short length dress the article talks mostly about the long length dresses like the dresses by Alessandra Rich and exactly that (Alessandra's vintage, one of a kind looking dresses) brings me to show you what Carrie, Valentine and Olivia did!
Wish Wish Wish
Carrie's Gold Crispy Taffeta-ish frock really gives that something special! I never thought I could love taffeta fabrics like this, and I never thought taffeta could look somehow modern and sophisticated but after seeing Carrie's post I'm all for seeing the use of these typical vintage fabrics again in these typical vintage hues!
http://wishwishwish.net/2012/11/gold-dust/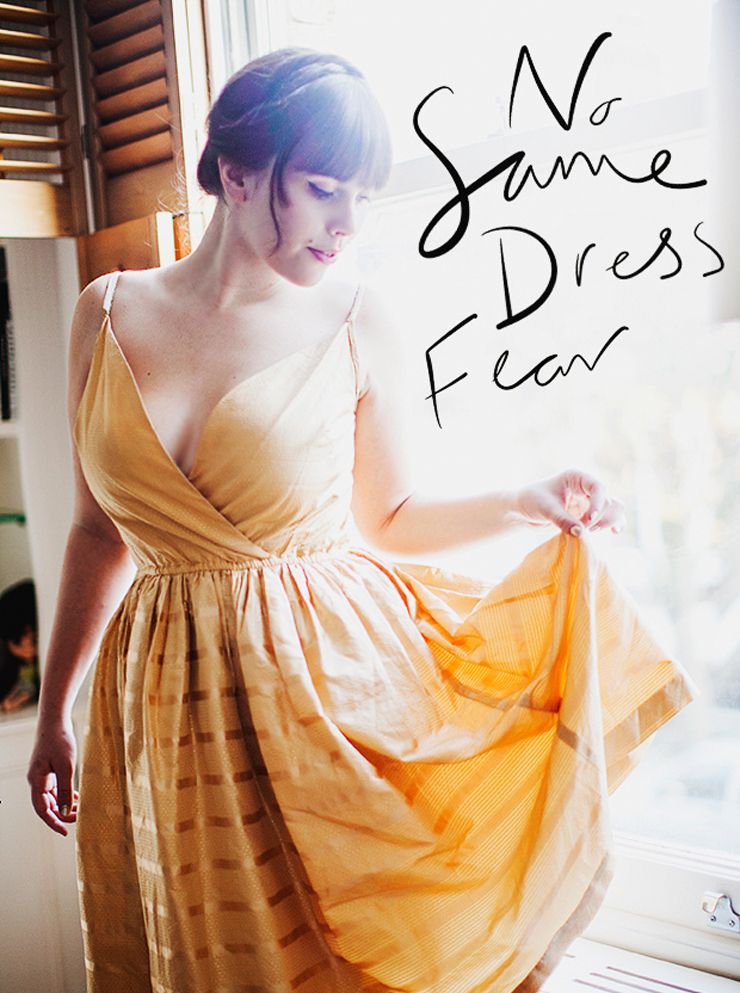 Hello it's Valentine
I really liked that Valentine went for a bold Victorian silhouette! and I love how she gave the "downtown effect" a new meaning by matching the dress fearless with boots while keeping hair and make-up polished! I'm actually really inspired by the idea of just tossing all the Evening Wear rules out of the window by what she did, I'm totally going to wear gowns with sneakers, just because!
http://www.helloitsvalentine.fr/2012/11/no-same-dress-fear.html
What Olivia Did

Olivia went for a longer length dress which she combined with flat shoes! I think too often we (Woman) feel obligated to wear high heels when it comes to occasion wear! I honestly don't think this look would have worked they way it does when Olivia had forced high heels to go with it! The Beehive, Red Lips and Pearls add such a perfect Retro Gloss to the look while the flat shoes keep that much needed modern spark!
http://www.whatoliviadid.com/2012/11/no-same-dress-fear.html
Me
hahaha so yeah, I was the only sucker who went for a short length dress but I did however (as also stated in the British Elle article) felt the need to do 2 things, I somehow had the dire need to cover myself up ("a bit sexy without being showy") and wanted to re-invent the party dress idea by combining vintage elements like the bow with lace with something modern and downtown cool like the heels and socks.
http://mypreciousconfessions.blogspot.nl/2012/11/cocorosa-for-asos-marketplace.html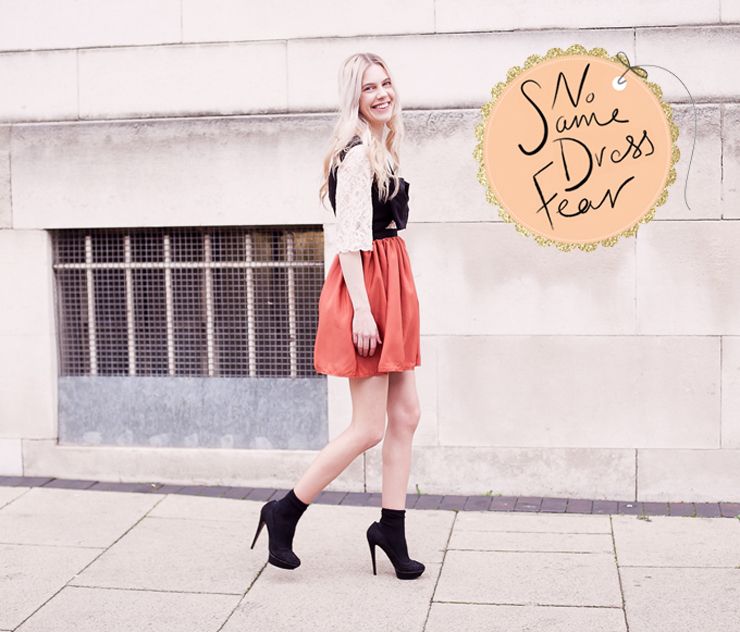 FOLLOW COCOROSA ON BLOGLOVIN' FACEBOOK AND TWITTER