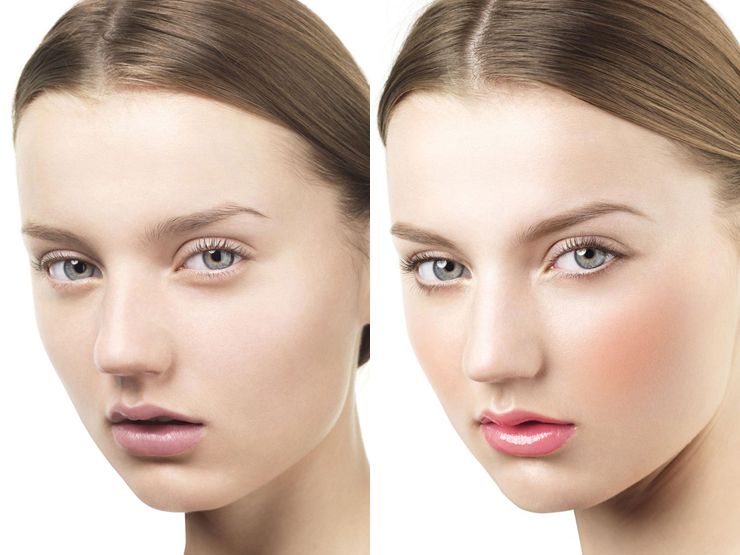 photo via bridesmagazine

I'm obsessed with Natural Beauty looks! Not only is a fresh, radiant and dewy skin like a fresh leaf in spring, it is a perfect base to play up the classics like a winged eye or perfect red lips too! For me a bare look where it looks like no make-up is involved is far more intimidating as well, I always envy Natural Beauty's and their effortlessly nonchalant looks! Luckily for us looking "Natural Stellar" ends up being not so natural at all 😉

1) Barefaced Chic

A beautiful little tutorial on getting a gorgeous and natural look! The soft blush and sheer gloss on a light moist skin give such an understated glow and freshness to a bare look.

http://www.bridesmagazine.co.uk/hair-and-beauty/get-the-look/natural-wedding-makeup-how-to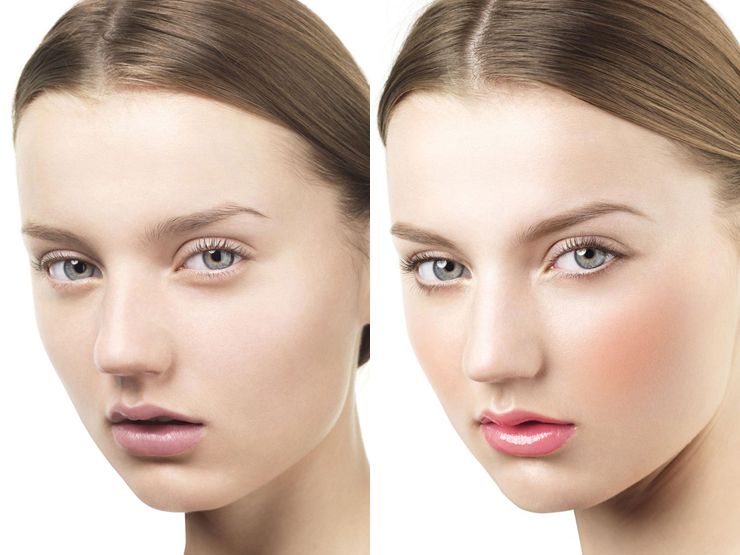 2) Quick Brightening Make Up
Lisa Eldridge her blog and video tutorials are a real gem! A beautiful natural look is all about skin, about a radiant, fresh, glowy and yes bright skin!
http://www.lisaeldridge.com/video/25599/quick-brightening-make-up/
3) Blush, Luminizer and Bronzer
A gorgeous video on blush, luminizer and bronzer! To be honest the video is more of an inspiration then an actual help although it does really make you get up and have a go with the blush! Helpful or not, for a beautiful natural look you need that flush of blush.
4) Covering Blemishes
Sometimes foundations and powders just work against you when you want a fresh natural look, Foundations can cake or just take away a natural glow (hormones, happiness, love..you know a real glow), try to work with an concealer only and by working on the problem areas only; dark circles and lines! I'm not lucky enough to step out with only a drip of concealer everyday but the days that I do, it ends up looking far better then a whole cover up! Not brave enough? Just finish up with a sheer foundation instead!
http://thebeautydepartment.com/2013/03/spot-concealing/
5) Beautiful Brows
Gorgeous brows are often a key (and forgotten) secret to a perfect natural look, I think a natural look is all about a subtle enhancement of the face, features and skin!
http://nyheter24.se/modette/lindahallberg/2012/09/30/tutorial-fixa-snygga-bryn-med-penna/
6) Brow Guidance
Another great and must see Brow Tutorial!
http://thebeautydepartment.com/2012/11/try-a-little-help-from-a-friend/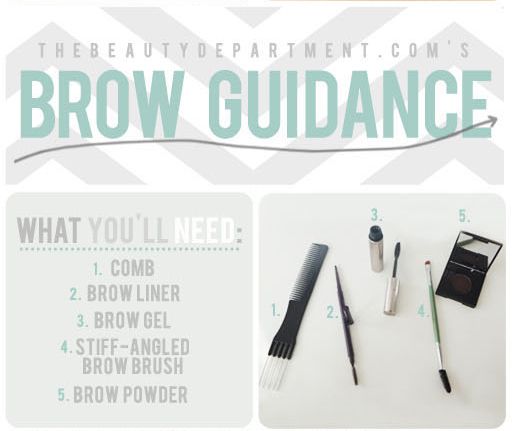 7) Romantic Waves
A common misconception when it comes to natural looks is that everything has to be natural! You would be surprised how natural these curls would look when they dance gently in the wind! I would even go with a slightly lighter lipgloss and maybe even set the eyes a bit more!

http://bridalmusings.com/2012/11/romantic-waves-hair-tutorial-by-the-hepburn-collection/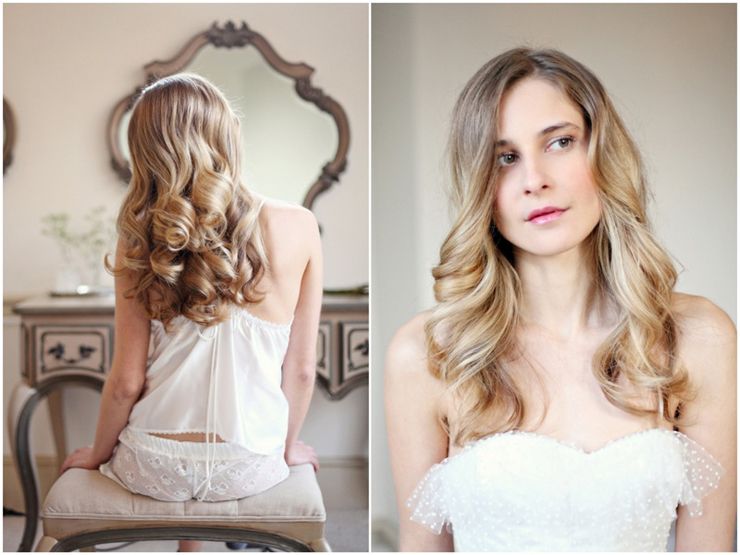 8) Flower Braid
A lighthearted and playful touch adds quickly something youthful to any look! I would just keep the hair with the braid instead of making the actual flower but I do really love the idea!
http://www.latest-hairstyles.com/tutorials/flower-braid.html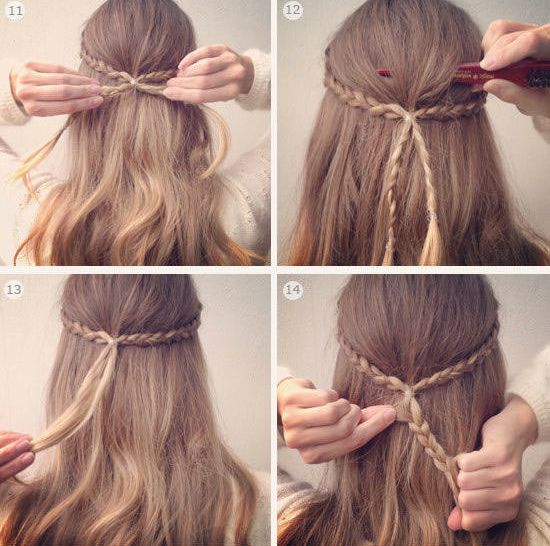 9) Lace Braid
The hair is much more complicated but "frilly", and this "frilly" and "free" feel is a much understated and forgotten aspect to a "natural beauty" look!

http://www.bobbyglam.com/blog/2012/12/lace-braid-hair-tutorial/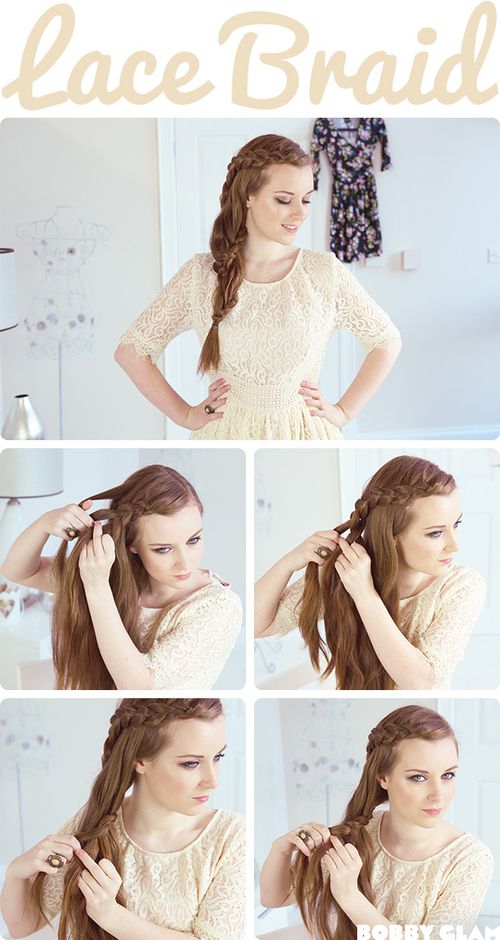 10) Flat to Full
Add freshness and an uplifted feel to a natural look with beautiful big and dancing hair! I just love this tutorial!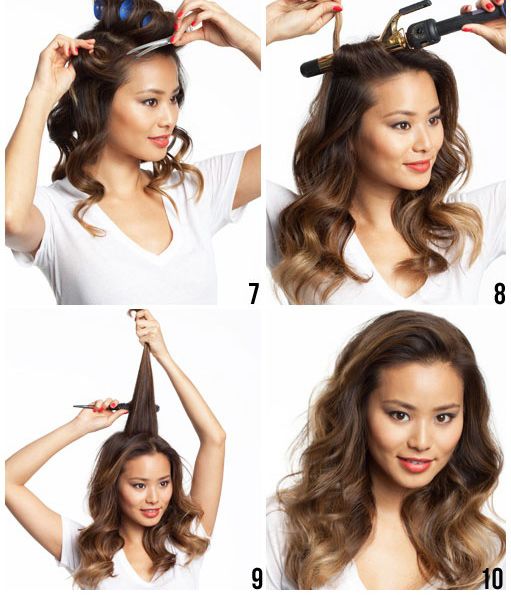 FOLLOW COCOROSA ON BLOGLOVIN' FACEBOOK AND TWITTER