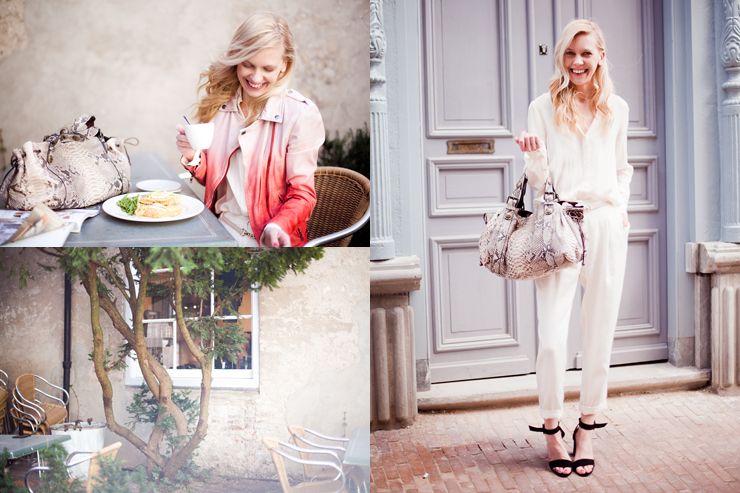 I was asked by
Gérard Darel to style and make a daily life ~ 24 hours rapportage with my favorite
Gérard Darel "24 Heures"
bag
and not just for fun but for a very special project! My bag is the Python leather "24 Heures" cuir Utah 2007! and yes the year matters! 2007 was the year I was living in New York working as a fashion trend forecaster in the heart of Manhattans fashion district. My first job just out of college in a city like New York meant that for the first time I had money to spend on all those fashion cravings like amazing shoes and yes "it bags" my very first real designer bag was a MiuMiu and this bag reminds me it!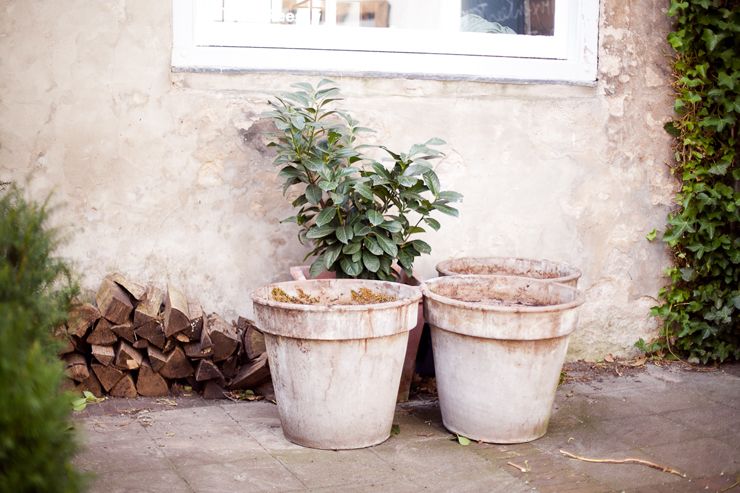 It's an anniversary!
It's an anniversary! For the 24h bags 10th anniversary Gérard Darel has reissued it's gorgeous 24h bags! The bags are limited edition and will be sold only on the Gérard Darel official website! Each bag has it's own year and mine is 2007! This means there are 9 other bloggers showing their 24h bag! Do you already know which bloggers?


Instagram


And that's not all! Gérard Darel is hosting a "24 Heures"

10th anniversary Instagram Contest

where you can win a gorgeous "24 hours"bag of your own! Post a photo of your "24 hours" bag on Instagram with the #MON24HDAREL and your story (moving, funny, surprising ..). The most beautiful photos and stories will be posted on Gérard Darel

facebook

page

and the three photos that receive the most "likes" will win a "24 hours" bag. You can also win a leather Saint Germain wallet just by liking your favorite photo. Good luck!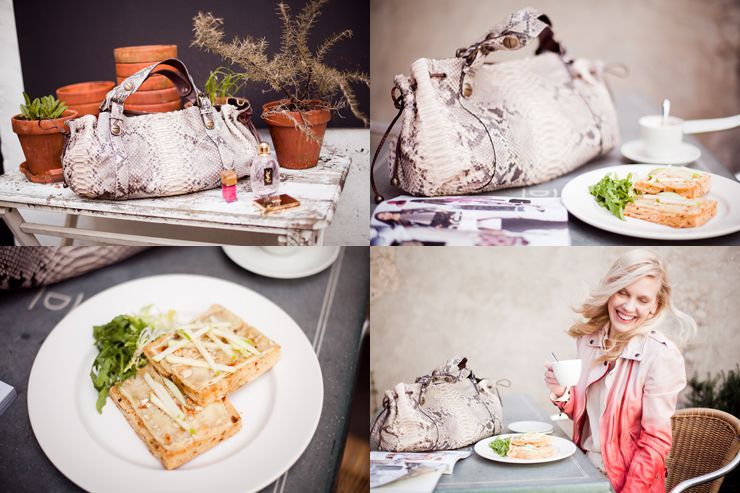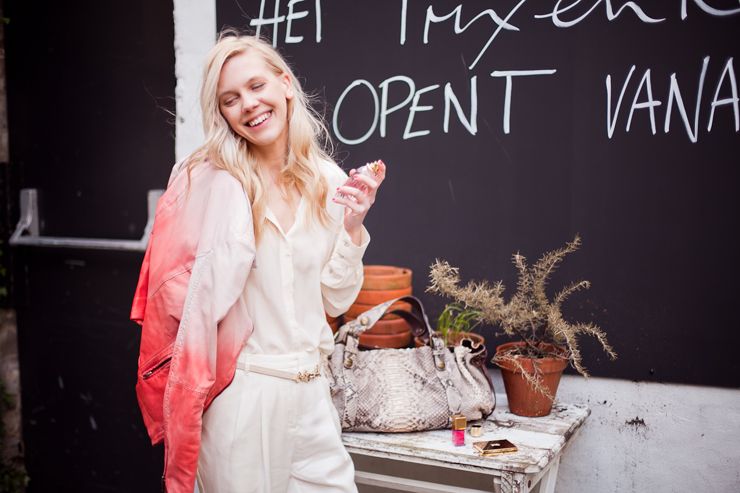 Little story about the creation of a big bag
Creating a cult item can sometimes seem like an impossible mission. Yet when magic and desires get involved, a dream can quickly turn into reality. The first lines of the 24h's beautiful story were written to unexcpeted authors: although they had never created accessories, Darel's design offices decided to sketch the idea of this gem: light, flexible, practical and it had to be made of leather. Functionnal, it would adapt to each and every moment of the day thanks to its generous volume. With its graceful allure, it would be both enveloping and incredibly feminine, sexy when wearing it, and casually chic when sitting next to its owner.
One thing leading to another, the dream bag started to take shape. Prepared to face every challenge of daily life, the 24 Heures came to life, with the whole DNA of the Darel house as it's signature. Ready to become every women's favourite companion…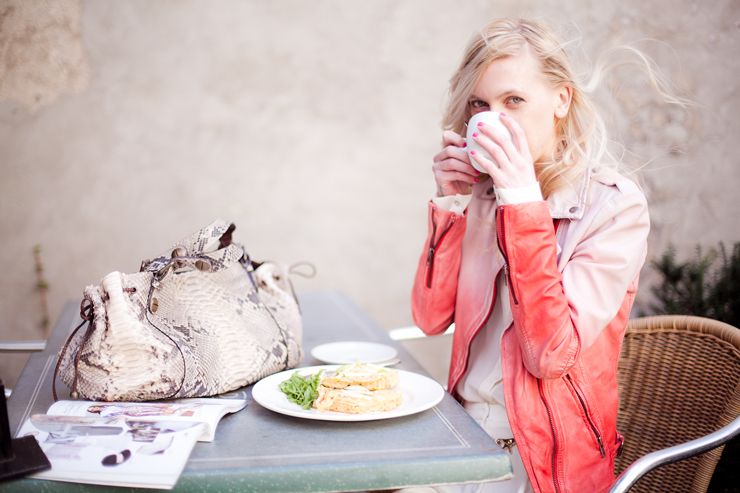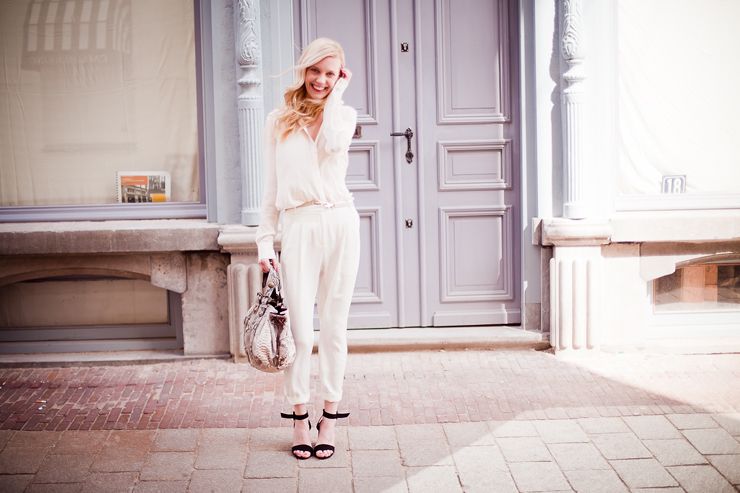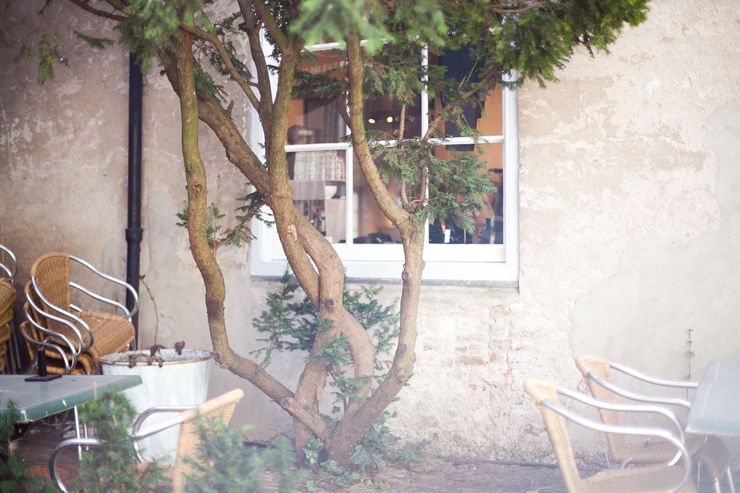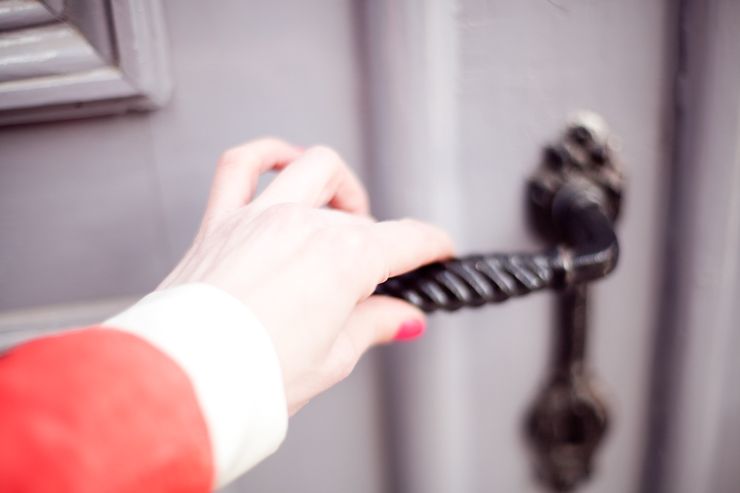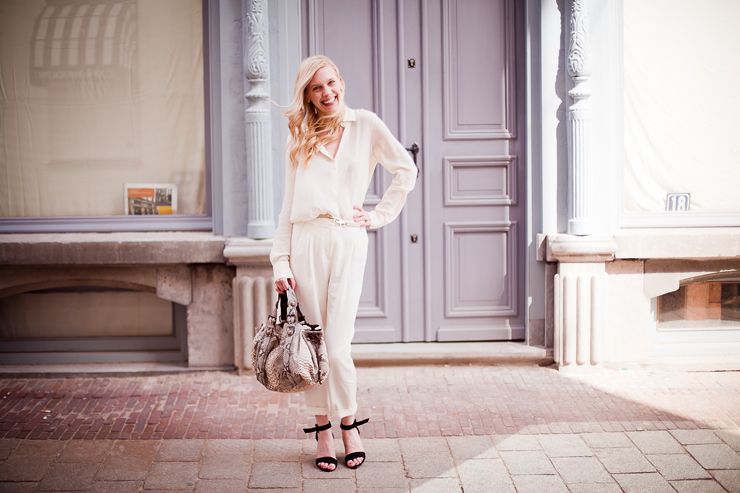 I styled the Python leather with simple white blouse and trousers, Zara sandals and my new Muubaa jacket, the belt is a diy that I made out of a Rebecca Minkoff bag strap 😉 Dont forget to check out the Instagram Contest to win your own 24h Bag!
FOLLOW COCOROSA ON BLOGLOVIN' FACEBOOK AND TWITTER